A viral video shows Justin Bieber losing his cool as a fan secretly tries to record him and his wife, Hailey. Netizens have shared their reactions to the incident.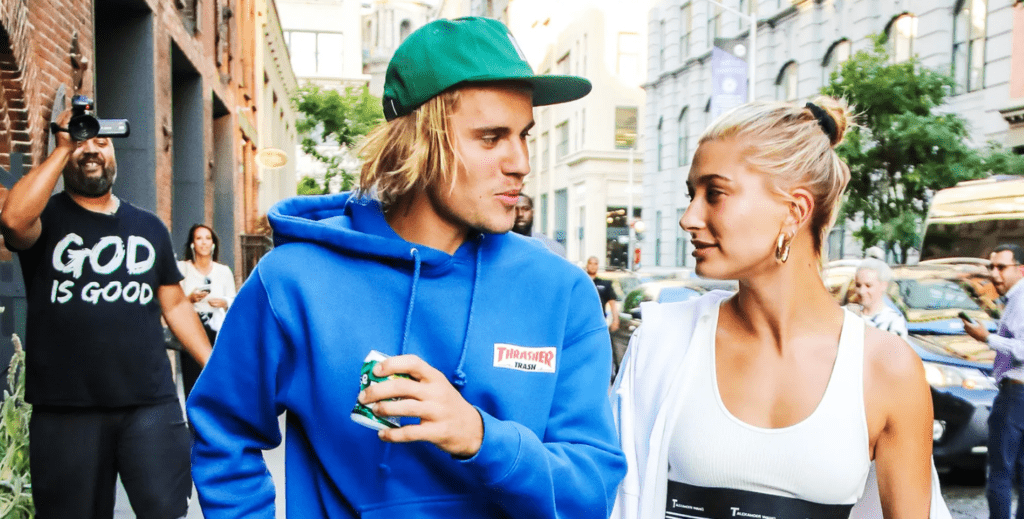 Justin Bieber went into hiding after being diagnosed with Ramsay Hunt Syndrome, which can cause facial paralysis. Since canceling his tour, he has been enjoying quality time with his wife Hailey Bieber. Recently, a fan was caught discreetly filming the couple at a café but ended up embarrassed after the footage went viral. Keep scrolling for the latest update!
Relationship between Justin Bieber and Hailey Baldwin
Justin Bieber and Hailey Baldwin dated on and off prior to getting married. Hailey and Justin first met in the late 2000s, sparking a steady romance over time. While they kept their relationship low-key, fans were enamored by the couple. After a breakup, Justin and Hailey reconciled and got engaged on a whim, before officially tying the knot at a New York City courthouse ceremony in September 2018. Later, they exchanged wedding vows in front of family and friends in an elaborate ceremony, celebrating their love in style.
The past few months have been a challenging period for the Biebers. Justin had to postpone his upcoming tour because of an illness, while Hailey has been facing intense scrutiny on social media over her alleged feud with Selena Gomez. Recently, Hailey debuted a cooking show and was accused of plagiarism by those who drew a comparison to Selena's successful four-season show, Selena + Chef.
Also, Read
Fan Spills Coffee Incident
Returning to the topic at hand, an Instagram user recently shared a video of herself accidentally spilling coffee in an attempt to surreptitiously film Hailey Bieber and her husband Justin, both of whom were present at the same café. The video showed the entire incident, and was accompanied by the caption "POV: you spill your coffee in front of Justin and Hailey".
As the video drew to a close, Justin Bieber seemed rather agitated, perhaps sensing that the woman was trying to record him. He was dressed in an oversized Drew t-shirt, blue denim, and white sneakers. Meanwhile, Hailey Bieber looked charming in a cute White dress.
Upon the video's internet debut, netizens immediately criticized a female fan for filming Hailey and Justin Bieber without their consent.
Watch: Justin Bieber all I want for Christmas is you