Many of us are unable to experience the small wonders of Japan by physically traveling there. Fortunately, the Bokksu snack box offers a solution.
Indulge in the ultimate Japanese snack box experience with Bokksu – a unique offering unlike any other you'll find in the market today! Featuring premium snacks made by artisanal snack makers, Bokksu promises a complete tasting journey for your senses. However, you may ask yourself the question, is this tantalizing experience worth the expense?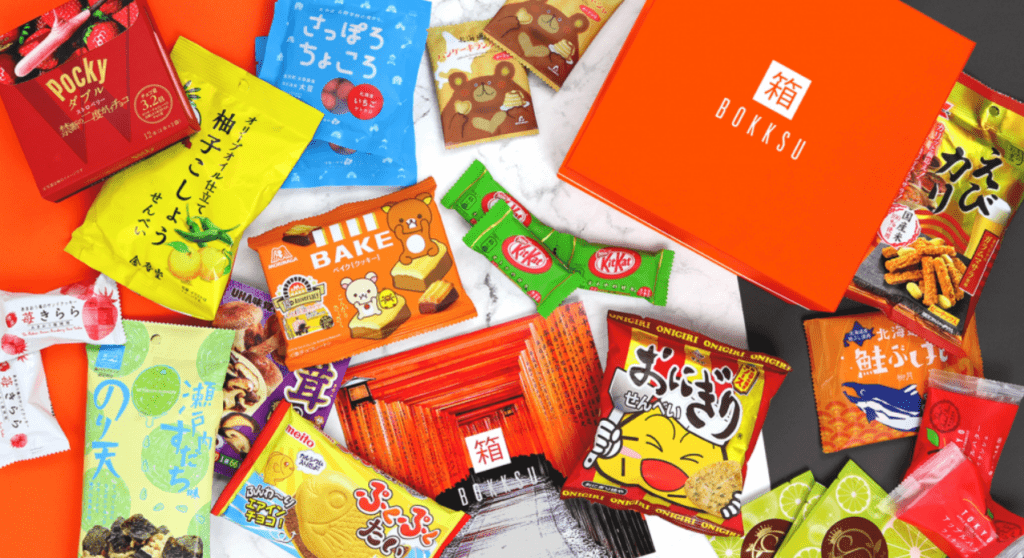 Inside Bokksu Snack Box
Bokksu snack box, a monthly subscription box, curates gourmet flavors of Japan straight from centuries-old Japanese snack companies & makers. And then, delivers it to food lovers worldwide, making sure they enjoy authentic Japanese delicacies! Bokksu Headquarters is located in New York, New York, United States
Check out our Bokksu review to weigh the pros and cons of this subscription box and decide if it's worth your moolah!
What is Bokksu?
Bokksu is a monthly snack subscription box that specializes in premium Japanese snacks that you can't find at your local market.
Indulge in a monthly gourmet journey through Japan with a subscription to Bokksu! Delight in the best goodies straight from Japan, like Hokkaido white chocolate butter cookies and hand-ground Kyoto matcha, delivered straight to your doorstep. Each box centers around a cultural theme that'll transport you, with past themes like Seasons of Japan, Snowy Hokkaido, Moon Festival, and Fireworks Festival.
What makes them unique is that they source their products directly from local makers in Japan, which means the snacks they offer are beyond what you can find in ordinary grocery stores. Indulging in a taste of Japan has never been easier!
What You'll Get: 20-25 Japanese snacks with a tea pairing, all centered around a monthly cultural theme
Frequency: Monthly
Cost: Starting at $49.95 per month, additional savings if you prepay for 3, 6, or 12 months.
Ships to: Free shipping worldwide from Japan.
Skip a month feature: Yes.
BOKKSU PROS AND CONS
What we like
An extensive variety of snacks per box (20-24 items)
Features only premium snacks
Comes with a side of tea and education on Japanese culture
Snacks are well-packaged and presented beautifully
Japanese Kit Kats are featured on occasion
Over 18,000 ratings with a 5/5 rating
Easy to cancel subscription online
What we didn't like
Higher cost than other snack subscription boxes
Some boxes may come with an item similar to another in a previous box
WHAT IS INCLUDED IN A BOKKSU SUBSCRIPTION?
Not only will you receive numerous snacks as part of your monthly Bokksu premium snacks box, but you'll also enjoy exclusive Bokksu-related perks. Indulge in the ultimate snacking experience!
Bokksu's exquisitely-presented snack box not only contains an assortment of authentic Japanese snacks but also a tea pairing and a 16-page booklet filled with valuable information about the snacks that you receive.

By becoming a member, you'll be sorted into a tier (from Silver to Diamond). The higher the tier, the more points you'll receive per dollar spent in the Bokksu Market. Plus, you'll enjoy an Active Member Discount of 5% to 15% off in the marketplace. Consistent with your tier, the benefits keep coming.
Bokksu offers two types of subscriptions, which both ship for free:
Classic: Each box includes 20 to 25 delectable Japanese snacks, along with a perfectly curated tea pairing to enhance your tasting experience. The accompanying Tasting Guide enlightens you with each product's story and flavors, making it a delightful adventure for all your senses. With flexible payment plans, our boxes are priced from $33 to $39.
Tasting: Each box contains a selection of 10 to 14 Japanese snacks, a tea pairing and a Tasting Guide showcasing the story behind each product and their unique flavors. Choose from two payment plans, priced between $22 to $25 per box.
Discover your favorite Japanese treats and never run out of snacks with Bokksu Market. In addition to pre-curated boxes, you can shop à la carte and stock up on the delectable goodies you can't get enough of.