Best Places to Visit in USA- The United States is full of diverse destinations, leaving travelers struggling to pinpoint the top spots worthy of 'best in America' status.
The United States is a vast country, offering an abundance of must-see sights. Figuring out where to begin planning a trip can be a challenge, as major cities, each with its own allure, dot the country. Whether you seek history, excitement, or glamour, you can take your pick. Ultimately, the ideal destination depends on your personal interests.
From the bustling East Coast to the sunny West Coast, and to the magnificent Southwest, the U.S. has it all. In the East, New York and Washington, D.C. offer vastly distinct city experiences. Meanwhile, on the West Coast, San Francisco and Los Angeles are both a hit with tourists. Traveling to the Southwest, you'll find that Las Vegas brings the desert to life, and the Grand Canyon showcases one of nature's most remarkable creations.
The tropical Hawaiian Islands, the sandy shores of Waikiki, and the rugged wilds of Alaska are only some of the many alluring destinations in America. There's something to enchant any type of traveler scattered throughout the country. Here is the list of the best places to visit in USA.
Discover more of America with our list of the best places to visit in USA
1. New York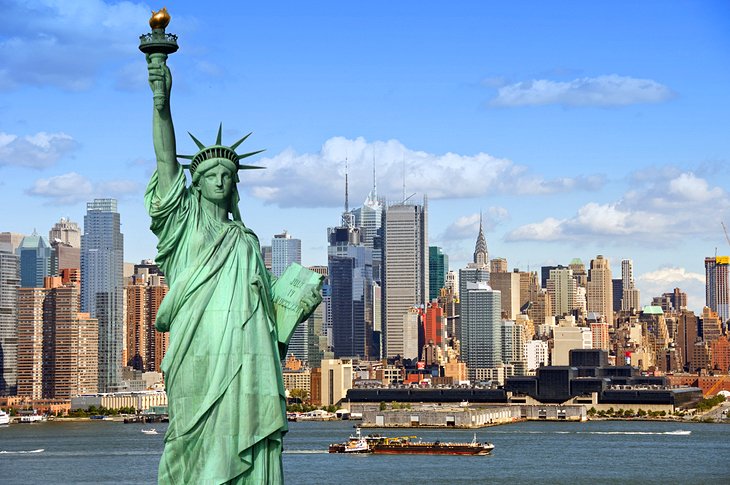 There is no other city like New York City, and it simply begs to be experienced to be fully appreciated.
For those new to the city, strolling through its streets can feel like wandering through a larger-than-life movie set. There's an iconic sight at every junction, from the skyscraping Empire State Building and Rockefeller Plaza to the majestic Chrysler Building, sprawling Central Park, thriving High Line, dazzling Times Square, fashionable 5th Avenue, and, of course, the illustrious Statue of Liberty.
2. San Francisco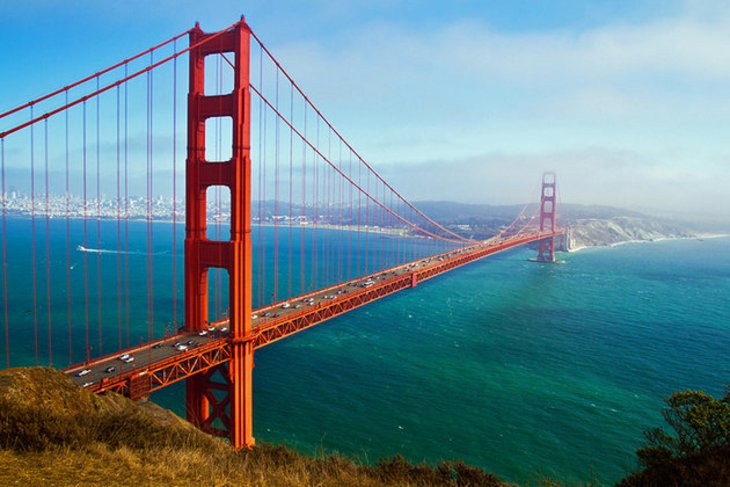 San Francisco is a charming, picturesque West Coast city that serves as an ideal vacation spot for everyone, including couples, singles, and families. With stunning vistas, iconic landmarks, pleasant cobbled streets and al fresco dining, the city offers a plethora of exploration options that will surely delight visitors.
Take a cruise on San Francisco Bay, tour Alcatraz, drive over the Golden Gate Bridge, wander around Fisherman's Wharf, hop on a historic street car, or try a do-it-yourself walking tour to explore the city sites.
Whether it's summer or fall, visiting this place is always delightful. With a mild climate throughout the year, any season is perfect for a visit.
3. The Grand Canyon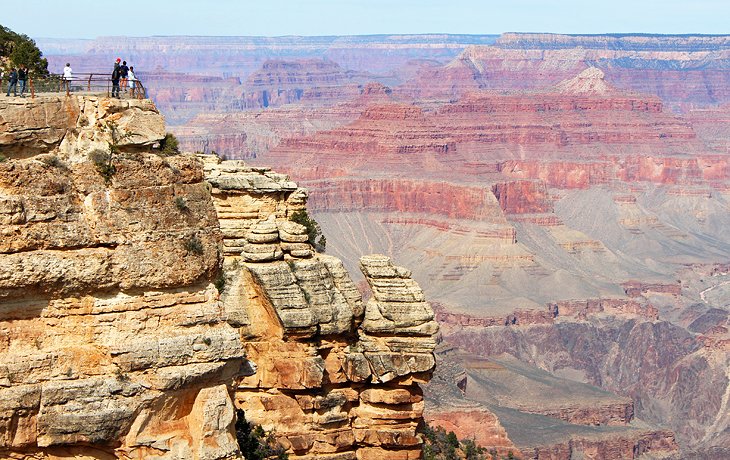 For generations, people have been drawn to the Grand Canyon as a must-see, bucket-list destination. Savoring the breathtaking, endless horizon, you gaze out over canyon walls plunging to unfathomable depths. Witnessing this natural wonder is a highlight of any trip to the United States.
The Grand Canyon is a must-visit! Day trips from Las Vegas or Phoenix, smaller cities like Sedona, and Flagstaff, or incorporating it as part of your larger Arizona road trip are all impressive ways to experience its grandeur.

For a top-notch experience, hop on the Grand Canyon Railway from Williams, AZ. You won't regret it! Yes, it's of the best places to visit in USA.
4. Las Vegas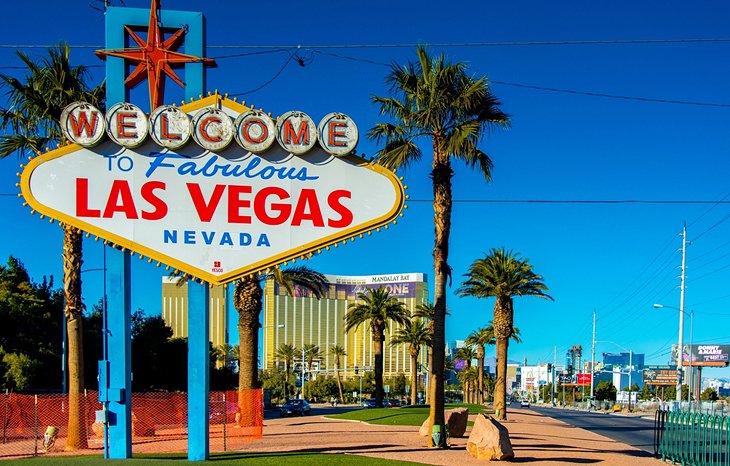 This radiant city of lights amidst the desert has an allure that has fascinated visitors for decades. The vast resort complexes provide year-round entertainment and a cornucopia of activities; alluring everyone from couples seeking nuptial vows to families and friends who cherish poolside lounging.
Las Vegas offers a plethora of entertainment options, catering to the diverse tastes and curiosities of the masses. World-renowned musicians serenade packed arenas nightly, while Cirque du Soleil beckons seekers of unique experiences. A variety of resorts boast visually stunning spectacles like dancing fountains and erupting volcanoes to keep visitors entertained.
There is plenty to explore- with the Grand Canyon, Hoover Dam, Death Valley National Park, and Valley of Fire State Park all within easy day-tripping distance. Las Vegas is ideal for a long weekend if you live in Los Angeles or Phoenix.
5. Waikiki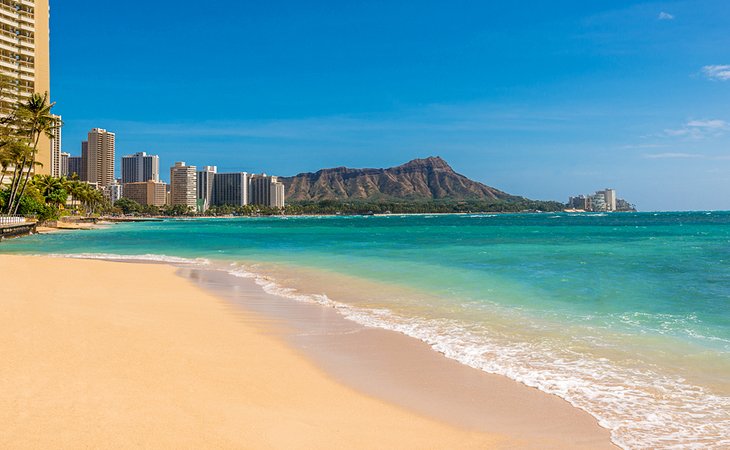 Waikiki is an idyllic beach paradise situated in the Pacific Ocean, known as one of America's top destinations for sun, sands, and surfing. It provides all the amenities of North America in a spectacular tropical setting, making it a perfect escape from the hustle and bustle of everyday life.
The vibrant suburb of Honolulu, Waikiki is nestled on the Hawaiian island of Oahu. Known for its golden sand beach, it stretches along the oceanfront and is adorned by a line-up of hotels and retail establishments.
Come and experience the perfect getaway, where you can ride the waves on a rented surfboard and explore the shops after. Top off your day with flavorful dining options nestled amid the ample beauty of the evening. This destination has it all; families, couples, and singles alike will find what they're looking for.
6. Miami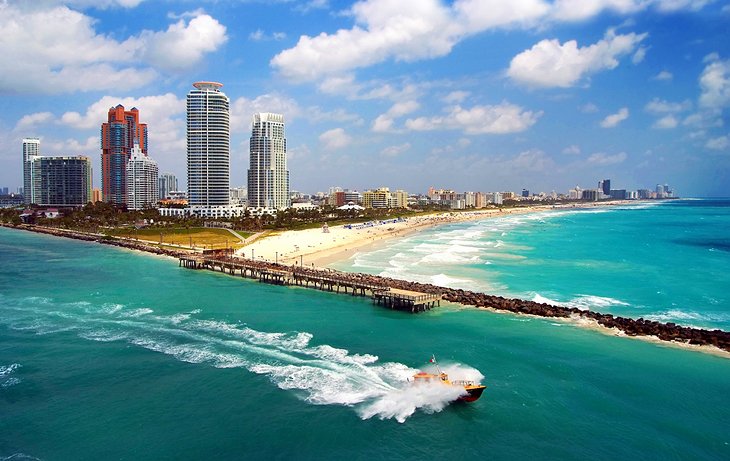 The hot spot of southern Florida, Miami is more than just a great beaching destination. Wonderful beaches can be found all over Florida, but Miami offers an atmosphere like no other city in the state.
Miami is a city filled with unique experiences worth exploring. In Little Havana, you can immerse yourself in the lively Cuban vibe along Calle Ocho. For a blast from the past, visit the Art Deco District in Miami Beach to transport yourself back to the 1930s. In the evenings, Ocean Drive boasts an endless parade of sports cars, and South Beach is a summertime paradise. These are just some of the many reasons Miami is one of the best cities to visit in the US.
7. Utah's National Parks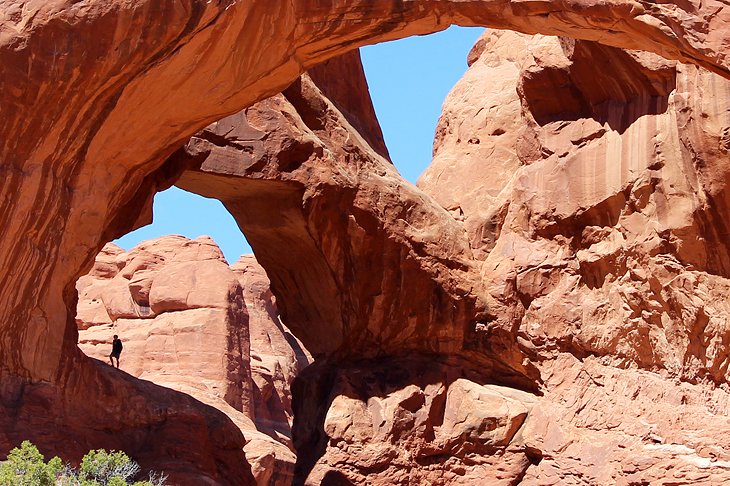 Southern Utah boasts a unique landscape rivaled by none, with canyons, arches, natural amphitheaters, and beautiful rock formations. Luckily, Utah's parks provide entrance to this unparalleled natural beauty, allowing you to immerse yourself in awe-inspiring views.
Zion National Park is a magnificent destination, known primarily for its breathtaking hiking trails. The park has towering cliff walls, exquisite waterfalls, and a picturesque river that flows through the valley. It's no wonder that Zion National Park is one of the most visited natural preserves in the United States.
Nestled near Moab, Arches National Park boasts over 2,000 stunning sandstone arches, but it's much more than meets the eye. Here, you'll find a terrain full of rock spires, petrified dunes, and incredible views of the surrounding mountain ranges. With numerous adventures to embark on, this is the perfect destination to take your time exploring. It's been consistently ranked as one of the top mountain biking spots in the US, too.
8. Savannah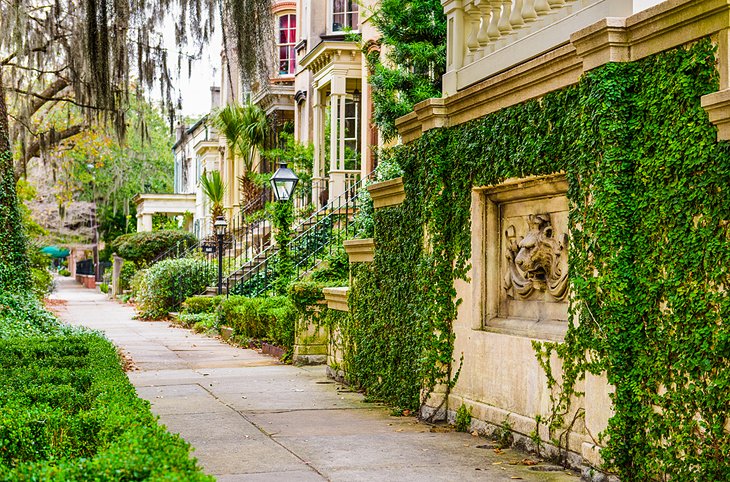 Savannah epitomizes the charming essence of a small southern city. Lush parks are dotted with towering moss-laden trees; grand, historic mansions grace the streets, while a delightful waterfront boasts of unique shops in equally picturesque buildings. It's a city where the pace is slow and the people are friendly.
Savannah exudes a distinct vibe of a city where people live authentically and revel in every moment. With its compact city center, strolling everywhere is pleasantly convenient. Savannah can be seen in a day, though it's undoubtedly a place that lures you to stay a while.
9. Yosemite National Park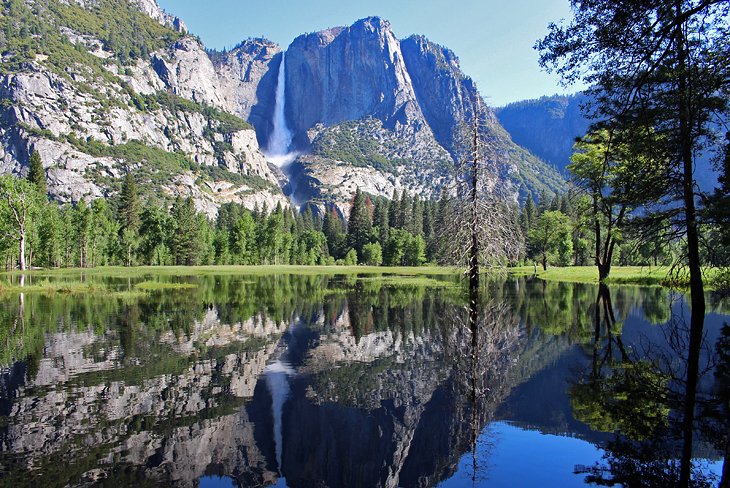 This is one of the best places to visit in USA. Yosemite, a national treasure that shouldn't be missed, is often overlooked by international tourists despite its awe-inspiring beauty. The Valley's stunning rock formations, including the sheer cliff walls of El Capitan and Half Dome, and the dramatic waterfalls, are among the most iconic natural attractions in America.
For generations, the captivating artworks of Ansel Adams, along with a climbing community that has flocked there for decades, not to mention families who have enjoyed hikes on the spectacular trails and breathtaking scenery of the park, have all contributed to its rich history.
10. Alaska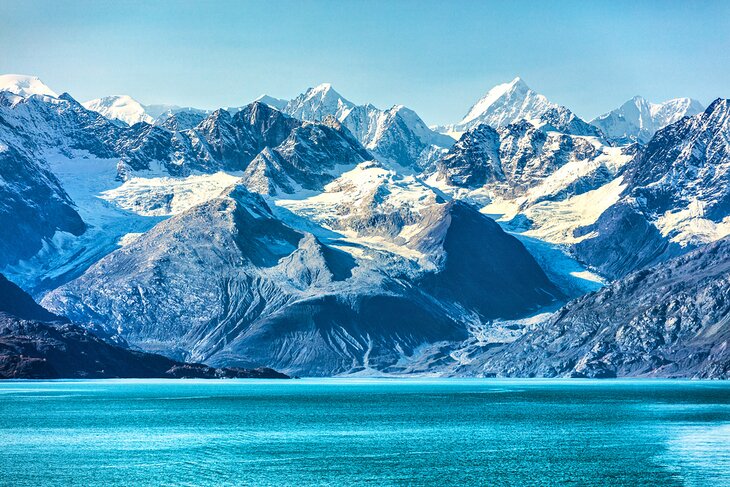 Located in the far northwest, above Canada, lies one of the most captivating states in the Union – Alaska. Its defining features are nothing short of awe-inspiring: snow-capped peaks, majestic glaciers, gushing rivers, and vast open spaces that stretch beyond the horizon.
The spirit of the frontier lives on in Anchorage, Fairbanks, and Juneau. Alaska is a sought-after destination for cruising along the Inside Passage, where majestic mountains reach out to the sea. If you're looking for a cozy experience, snuggle up by a roaring fireplace with your special someone at one of the luxury resorts.
So this is the list of best places to visit in USA.