The 76th Cannes Film Festival opened with the screening of 'Jeanne du Barry,' starring the sensational Johnny Depp. The actor graced the red carpet with the director and cast, mesmerizing the crowd.
French filmmaker-actress Maiwenn premiered her historical drama, 'Jeanne du Barry', at the 76th Cannes Film Festival. Johnny Depp co-stars as the French king Louis XV. The opening night saw Depp, the director, and other cast members in attendance. On the red carpet, the actor struck a pose in a coat, purple-hued sunglasses, and a ponytail.
Jeanne du Barry- Johnny receives a standing ovation at Cannes Festival 2023
As the 59-year-old star stepped into the theatre, applause erupted and he received a standing ovation. Videos that surfaced on social media captured the actor leading Maiwenn through the packed screening hall, as the audience broke into rapturous clapping.
As he signed autographs on the red carpet, throngs of adoring fans greeted him. Johnny Depp's return to the spotlight at the Cannes opening follows a tumultuous year as he battled ex-wife Amber Heard in court. 'Jeanne du Barry', directed by Maïwenn, in which Depp stars, has been hailed as his comeback project, but his prevalent presence at Cannes has sparked much debate.
Days ahead of the Cannes Film Festival, supporters of Amber Heard launched an online campaign using the hashtag #CannesYouNot, calling out the event for "celebrating abusers for 76 years". As reported by Variety, the social media campaign aims to hold the festival accountable for its programming choices and create accountability for the entertainment industry's treatment of assault and abuse survivors.
This movie signifies Depp's return to acting after a three-year hiatus, during which he went through a grueling legal battle with his ex-wife Amber Heard. The fight culminated in a defamation trial, which Depp won in December.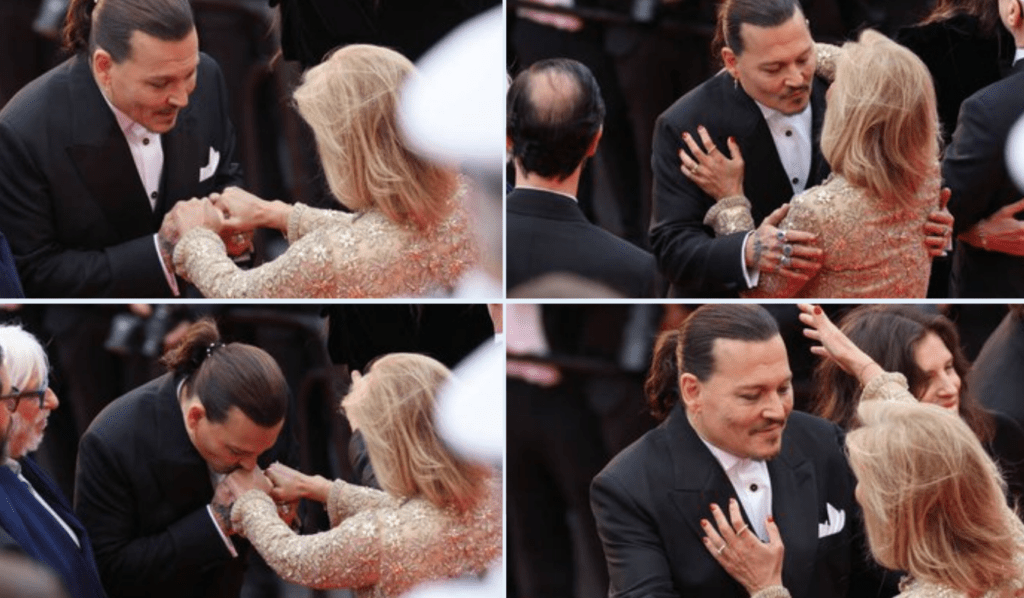 Maiwenn's sixth feature portrays the turbulent bond between the French king and his lover, Jeanne du Barry (portrayed by Maiwenn). Despite her lack of nobility, he brought her to live near him in the Versailles Palace. Set against a period backdrop, the movie offers a glimpse into the complex relationship that ignited an uproar in the French aristocracy.
Also, read: 
Louis XV was known as "the beloved," but his reign ended with allegations of corruption and unpopularity. Although he held the throne for 59 years – the second-longest in French history after Louis XIV – he struggled to maintain his reign as a respected king.
Maiwenn has previously graced Cannes with her presence twice: in 2011 with 'Polisse', which earned her the Jury Prize, and in 2015 with 'My King', which bestowed upon Emmanuelle Bercot the best actress award. What's more, 'Jeanne du Barry' is also poised to play in the competition.