Summer is the perfect time to go out and explore new places. If you're planning to take a vacation in July 2023, there are several amazing destinations that won't hurt your wallet. From stunning beaches to vibrant cities, we've rounded up the ten best and most affordable places you can visit this summer.
Cheapest but Best Places to Visit in July 2023
July is one of the best times to travel around the world. It marks the start of the summer holidays and gives us a chance to explore new places. If you are looking for a budget-friendly vacation, then you have come to the right place. We have compiled a list of the top 10 cheapest and best places to visit in July 2023.
1. Bali, Indonesia –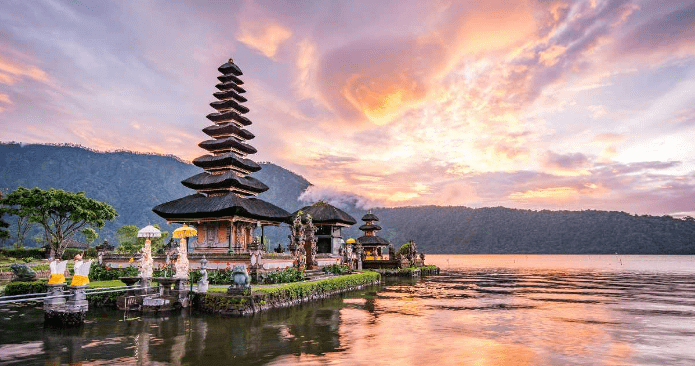 Bali is a tropical paradise with crystal-clear waters, lush greenery, and a rich cultural heritage. It's the perfect place to relax and unwind. You can spend your days exploring ancient temples, surfing, or just lounging on the beach. July is Bali's dry season, making it an ideal time to visit.
2. Lisbon, Portugal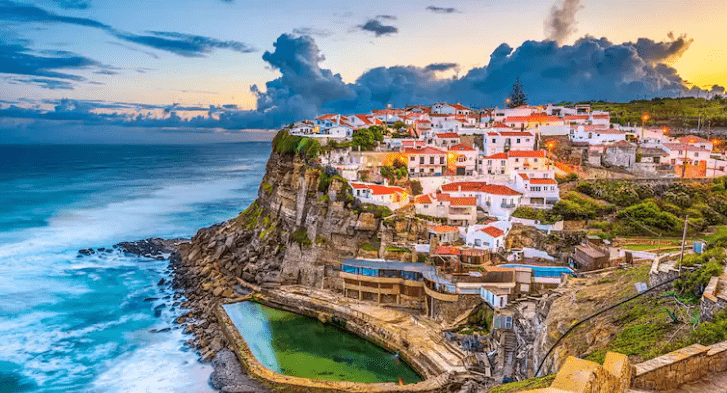 Lisbon is a city that has something for everyone. From historic architecture to modern art, you'll never run out of things to see and do. It's also one of the most affordable cities in Europe, making it a great option for budget travelers.
When exploring this charming city, there are several must-visit places that should be on your itinerary. Start your journey at the historic district of Alfama, with its narrow winding streets, colorful houses, and the impressive São Jorge Castle offering breathtaking views of the city.
Move on to the iconic Belém Tower and Jerónimos Monastery, both UNESCO World Heritage sites, showcasing intricate architecture and a glimpse into Portugal's maritime past.
Don't miss the vibrant neighborhoods of Chiado and Bairro Alto, where you can shop at elegant boutiques, visit historic theaters, and indulge in Lisbon's famous nightlife.
For a more modern experience, head to the Parque das Nações district, home to the Lisbon Oceanarium and the striking Vasco da Gama Bridge. Lastly, explore the LX Factory, a revitalized industrial complex turned creative hub, where you can discover art galleries, unique shops, and trendy restaurants. Lisbon's blend of history, culture, and contemporary charm make it an enchanting destination that will leave you longing to return.
3. Budapest, Hungary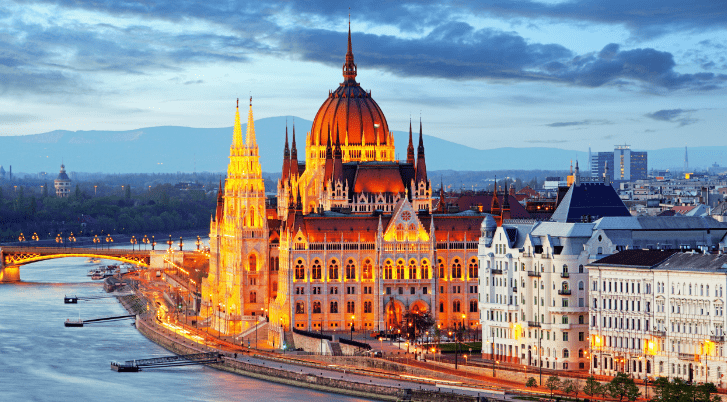 Budapest is a beautiful city with stunning architecture, thermal baths, and great food. It's also one of the cheapest cities in Europe, making it a must-visit for budget-conscious travelers. July is a great time to visit as the weather is warm, and there are plenty of outdoor festivals to enjoy. Here we will also let you know about best places to visit in Budapest.
Here are some Best places to visit in July in Hungary
There are numerous tourist places in Budapest that showcase the city's unique charm. Start your exploration at the majestic Buda Castle, situated on Castle Hill, where you can immerse yourself in the grandeur of the Hungarian kings and enjoy panoramic views of the city.
Cross the iconic Chain Bridge to reach Pest, the bustling side of Budapest, where you'll find the remarkable Hungarian Parliament Building, a Gothic Revival masterpiece that dominates the city's skyline. Don't miss the magnificent St. Stephen's Basilica, a stunning example of neoclassical architecture, and the famous Dohány Street Synagogue, the largest synagogue in Europe.
Take a leisurely stroll along the Danube River, lined with UNESCO-listed landmarks such as the Fisherman's Bastion and the Matthias Church. And no visit to Budapest would be complete without a relaxing dip in the thermal baths, such as the historic Széchenyi or the picturesque Gellért Baths. With its rich history, architectural splendor, and thermal wonders, Budapest offers a truly captivating experience for every visitor.
4. Istanbul, Turkey –
Istanbul is a city that straddles two continents – Europe and Asia. It's a melting pot of ancient history, culture, and modernity. It's also one of the cheapest cities in Europe, making it an excellent destination for budget travelers. July is a great time to visit as the weather is warm, and there are plenty of cultural events to attend.
5. Seychelles: A Refreshing Escapade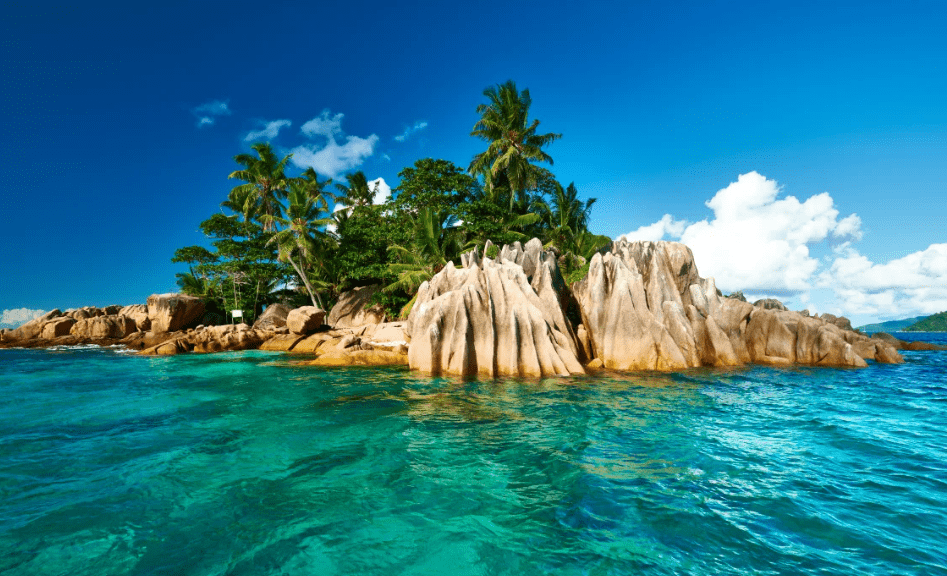 Seychelles, an enchanting archipelago nestled in the Indian Ocean, is a paradise for travelers seeking pristine beaches, crystal-clear waters, and breathtaking natural beauty. With its idyllic landscapes, Seychelles offers a range of captivating tourist destinations that leave visitors in awe. One such place is the legendary Anse Source d'Argent beach on La Digue Island. Known for its surreal beauty, this beach boasts powdery white sand, towering granite boulders, and turquoise waters that create a postcard-perfect setting.
The mesmerizing blend of dramatic rock formations, lush greenery, and the gentle lapping of waves create an ethereal ambiance. Anse Source d'Argent is not only a visual delight but also a fantastic spot for swimming, snorkeling, and capturing stunning photographs. Exploring this tranquil slice of paradise is an experience that truly captures the essence of Seychelles' allure.
6. Siem Reap, Cambodia
Siem Reap is the gateway to the ancient temples of Angkor and one of the cheapest destinations in Southeast Asia. It's a great place to explore ancient history, culture, and nature. July is the rainy season, which means you'll have the temples almost to yourself.
7. Hanoi, Vietnam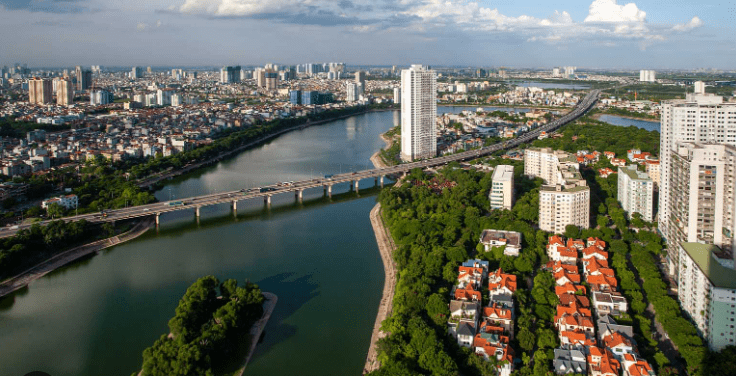 Vietnam comes at number 7 in the list of Best Places to Visit in July. Hanoi is a city of contrasts, where ancient culture meets modernity. It's also one of the most affordable cities in Southeast Asia. Visiting in July means you'll experience the hot and humid weather, but it also means you'll have the opportunity to attend outdoor festivals.
5 Best Places to Visit in Hanoi, Vietnam
Hoan Kiem Lake: Located in the heart of the city, Hoan Kiem Lake is a peaceful oasis amidst the bustling streets. Take a leisurely walk around the lake, visit the iconic red bridge to Ngoc Son Temple, and immerse yourself in the tranquil atmosphere.
Old Quarter: The Old Quarter is a vibrant and historic neighborhood characterized by narrow streets, traditional shophouses, and bustling markets. Explore the maze-like streets, discover local street food, shop for souvenirs, and soak in the lively atmosphere.
Ho Chi Minh Mausoleum: Pay homage to Vietnam's iconic leader, Ho Chi Minh, by visiting his final resting place in the imposing Ho Chi Minh Mausoleum. The mausoleum is surrounded by beautiful gardens and also houses the Ho Chi Minh Museum, which provides insights into his life and the history of Vietnam.
Temple of Literature: The Temple of Literature, Vietnam's first national university, is a well-preserved example of traditional Vietnamese architecture. Explore the serene courtyards, admire the intricate stone carvings, and learn about the country's rich scholarly heritage.
Hoa Lo Prison: Also known as the "Hanoi Hilton," Hoa Lo Prison offers a glimpse into the city's history. Originally built by the French colonialists, it later became a prisoner-of-war camp during the Vietnam War. Explore the exhibits and learn about the experiences of the prisoners.
8. Havana, Cuba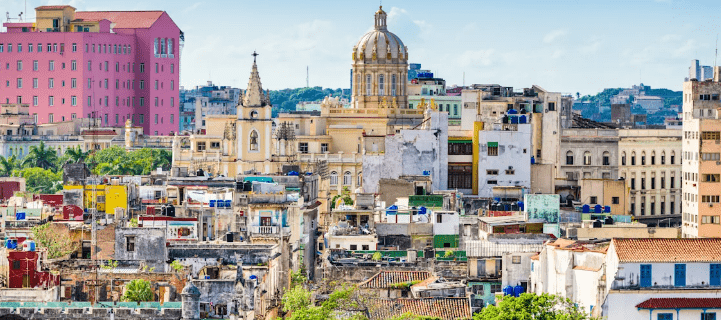 Havana is a city frozen in time with its vintage cars, colonial buildings, and vibrant culture. It's also one of the most affordable destinations in the Caribbean. July is the low season, which means you'll have the opportunity to explore the city without the crowds.
9. Marrakesh, Morocco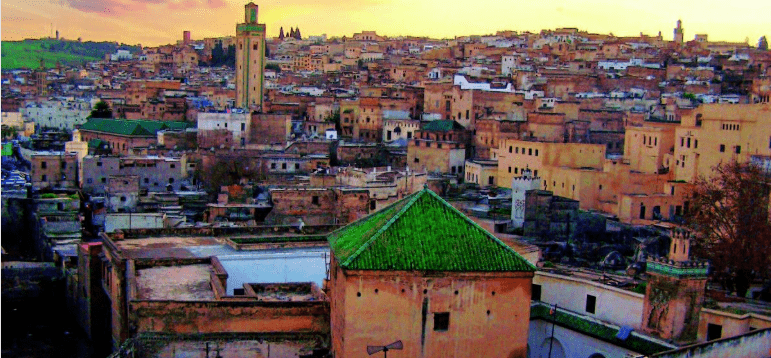 Marrakesh is a city full of exotic sights, sounds, and smells. It's also one of the most affordable destinations in North Africa. July is a great time to visit as the weather is warm, and there are plenty of cultural events to attend.
Here are some Best places to visit in July in Marrakesh:
Jemaa el-Fnaa: Jemaa el-Fnaa, the heart of Marrakesh, is a bustling square with a vibrant atmosphere. Experience snake charmers, street performers, food stalls, and local vendors selling spices and traditional crafts.
Bahia Palace: Step into the opulence of the 19th-century Bahia Palace, known for its stunning architecture and exquisite tilework. Explore the intricately decorated rooms, peaceful courtyards, and lush gardens, which offer a glimpse into the lives of Morocco's former aristocracy.
Koutoubia Mosque: Dominating the city's skyline, the Koutoubia Mosque is an architectural masterpiece and an important religious site. Admire its stunning minaret and take in the serenity of the surrounding gardens.
Majorelle Garden: Escape the bustling streets of Marrakesh at the tranquil oasis of Majorelle Garden. Created by French painter Jacques Majorelle, the garden is a haven of exotic plants, vibrant blue buildings, and tranquil pools.
Medina Souks: Dive into the maze-like alleys of the Medina's souks, where you can haggle for spices, textiles, leather goods, ceramics, and more. Lose yourself in the vibrant colors, scents, and sounds of these bustling markets.
Saadian Tombs: Discover the historical significance of the Saadian Tombs, a hidden gem in Marrakesh. Dating back to the 16th century, these tombs were rediscovered in 1917 and showcase stunning architectural details and intricately carved mausoleums.
Ben Youssef Madrasa: Step into the peaceful retreat of Ben Youssef Madrasa, a former Islamic college. Admire the intricate stucco work, beautiful tilework, and serene courtyards that once housed students seeking knowledge.
Atlas Mountains: Escape the city for a day trip to the stunning Atlas Mountains. Discover Berber villages, hike through picturesque valleys, and soak in the breathtaking views of rugged mountain landscapes.
10. Athens, Greece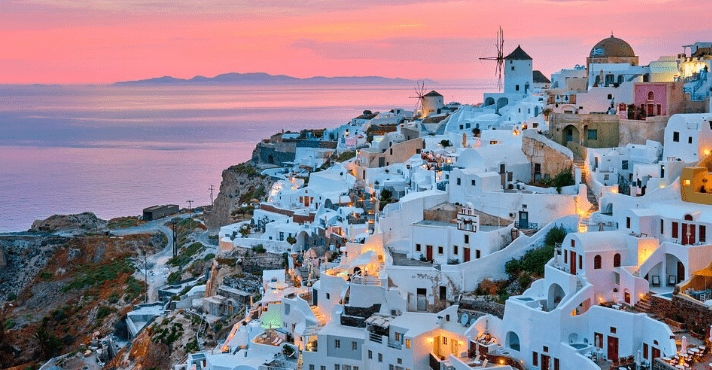 Athens is the birthplace of Western civilization and one of the most affordable cities to visit in Europe. July is a great time to visit as the weather is warm, and the city is bustling with cultural events and festivals.
Here are some Best places to visit in July in Athens:
Acropolis: Visit the Acropolis, home to ancient ruins like the Parthenon, Erechtheion, and Temple of Athena Nike. Explore the site, admire the architecture, and enjoy stunning city views.
Ancient Agora: Step back in time to the Ancient Agora, the heart of ancient Athens. Wander through the ruins of this marketplace and political center, visit the Temple of Hephaestus, and imagine life in ancient Greece.
Plaka: Discover the charming neighborhood of Plaka, known as the "Neighborhood of the Gods." Its narrow cobblestone streets are lined with traditional houses, quaint shops, and cozy tavernas. Explore its atmospheric alleys, browse for souvenirs, and savor delicious Greek cuisine.
National Archaeological Museum: Delve into Greece's rich history and admire a vast collection of ancient artifacts at the National Archaeological Museum. From intricate sculptures to fascinating pottery, the museum offers a comprehensive overview of Greece's ancient civilizations.
Syntagma Square: The central hub of Athens, Syntagma Square is a bustling meeting point and a great starting point for exploring the city. Watch the changing of the guards at the Parliament building, stroll through the beautiful National Gardens, and shop at high-end boutiques on Ermou Street.
Monastiraki: This lively neighborhood is known for its vibrant flea market, where you can find a variety of goods, from antiques to handicrafts. Explore its bustling streets, visit Monastiraki Square, and enjoy the views of the Acropolis from the rooftop cafes.
Benaki Museum: Immerse yourself in Greek art and culture at the Benaki Museum, which showcases a diverse collection of artifacts from prehistoric times to the modern era. Discover Greek history, art, and traditions through its extensive exhibits.
Mount Lycabettus: For panoramic views of Athens, venture up Mount Lycabettus, the highest point in the city. Hike or take a cable car to the top and be rewarded with breathtaking vistas of Athens' skyline, especially during sunset.
Final Words
Traveling doesn't have to be expensive. There are plenty of affordable destinations to visit if you know where to look. From Bali to Athens, these ten destinations offer a great travel experience without breaking the bank. So, start planning your trip now and get ready to explore these amazing places in July 2023.