The official trailer for Mission Impossible – Dead Reckoning Part One is out, And once again, Tom Cruise's Ethan Hunt takes off running. The impossible dead reckoning part is going to be one of the best part of the Mission Impossible whole series.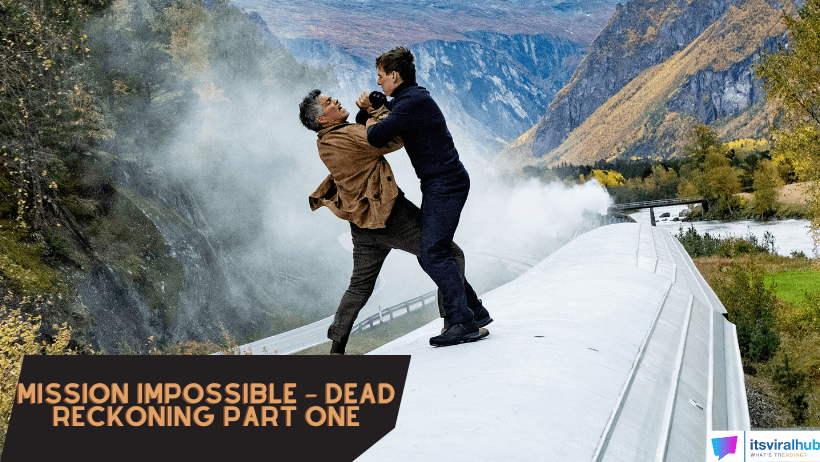 Christopher McQuarrie directs the latest MI franchise installment, which sees Hunt and his IMF team on their most perilous mission yet: to prevent a terrifying new weapon from falling into the wrong hands before it threatens all of humanity.
Watch Trailer Here
As the synopsis details, Ethan faces a deadly race around the globe with the fate of the world resting on his shoulders. Against dark forces from his past, he confronts a mysterious, all-powerful adversary that tests his commitment to his mission. In the face of danger, Ethan must decide whether saving the world means more than the lives of those he cares about most.
Mission Impossible – Dead Reckoning Part One Release Date
The highly-anticipated film, releasing July 12th, showcases an all-star cast including Tom Cruise and Hayley Atwell, among others. The script, penned by Christopher McQuarrie and Erik Jendresen (based on the illustrious TV series created by Bruce Geller), brings action and adventure to the big screen. Be sure not to miss it!
Also, Read
Presented by Paramount Pictures and Skydance, Dead Reckoning is a film produced by Cruise and McQuarrie and boasts a line-up of exceptional executive producers, including David Ellison, Dana Goldberg, Don Granger, Tommy Gormley, Chris Brock, and Susan E. Novick.