Emma Watson Breakup- Emma Watson and Brandon Green have reportedly ended their year-and-a-half-long relationship. Discover more about their split.
Emma Watson is known for her goodness and sweet charisma, making her instantly likable for many reasons. Having spent the majority of her life in the public eye, Emma has been in the headlines for everything, from the return of the Harry Potter franchise to rumors of the old cast's comeback. While she has shunned the comeback rumor, she is still in the news for a personal reason – recent reports confirm Emma has broken up with Brandon Green.
Emma Watson hand-in-hand with Brandon Green In Italy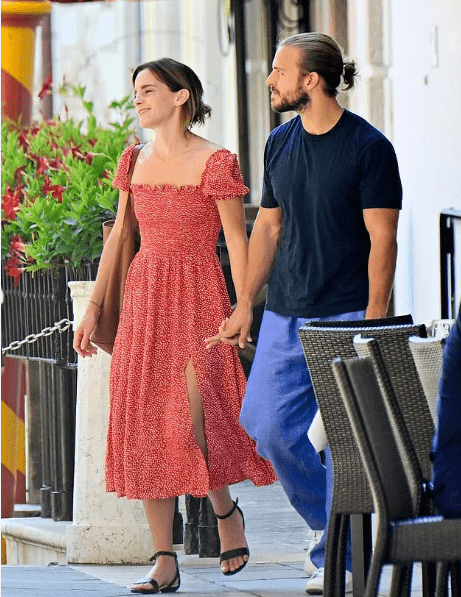 Emma Watson was spotted hand-in-hand with Brandon Green, fashion mogul Sir Philip Green's son, while strolling in Venice, Italy in August 2022. The pictures suggest that Watson and Brandon are in a relationship, confirming the swirling rumors.
Emma is a private person and guards her personal life closely. However, it was public knowledge that she and Brandon had been together for 18 months, as they were spotted together in August 2022. The rumor mill even suggested that they had both been introduced to each other's families. Unfortunately, it appears that the romance has reached its conclusion.
Emma Watson and Brandon Green have reportedly called it quits after a year and a half of dating. For more on their breakup, read ahead.
According to a report by Hollywood Life, Emma Watson has ended her relationship with Brandon Green. For those who don't know, Brandon is the son of billionaire couple Philip and Cristina Green. The report suggests that they had met each other's parents and had even taken trips together, but broke up after Christmas. It's been several months since their separation.
Also, Read
Although there has been no official confirmation from either Emma Watson or Brandon Green, the Harry Potter star hinted at new feelings in April while celebrating her birthday. She mentioned her age, 33, and that before turning 29, she had not even heard of the concept of a Saturn Return. However, she later added that she is now well acquainted with it.
Emma Watson's Instagram Post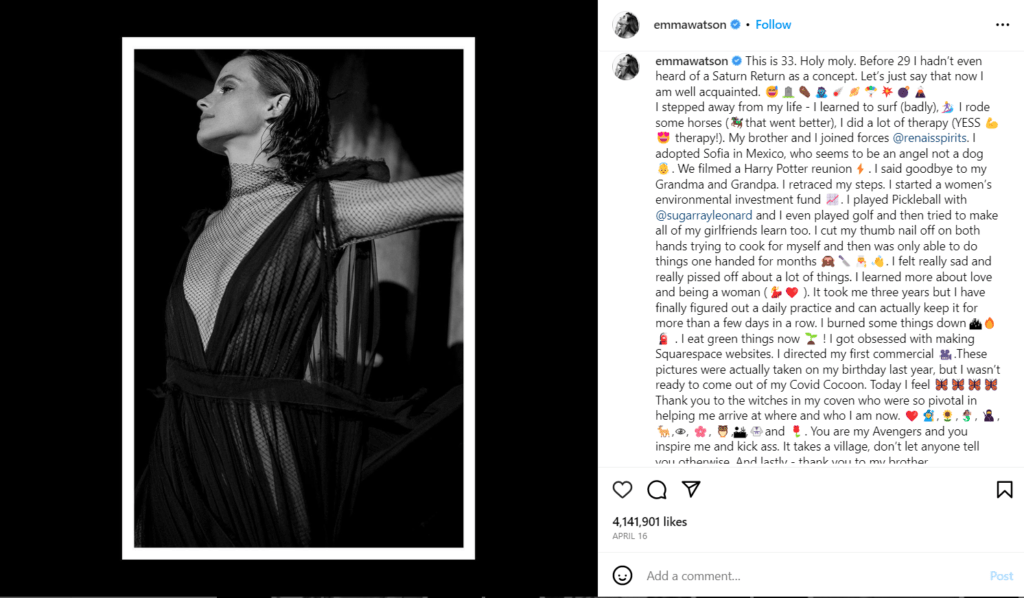 Emma Watson even made a list of her experiences and shared a poignant message on love, perhaps hinting at her recent breakup. "I felt a deep sadness and exasperation over many things. But through it all, I grew in love and womanhood," she wrote. "It took me three years, but I've finally developed a daily practice that I can maintain for more than a few consecutive days."