Manipur, known as the "Land of Jewels," is a treasure trove of natural wonders, inviting the bravest adventurers to experience a world unlike any other. Traverse mesmerizing waterfalls, teeming meadows, and rocky terrain nestled between sweeping hills and glimmering streams.
Beyond its breathtaking geographical diversity, Manipur captivates with its unique history, customs, and culinary delights. This is an opportunity to take a glimpse into a world as rare as it is beautiful.


With our comprehensive guidebook, discover top tourist attractions to explore, as well as the most treasured hidden gems found nowhere else. Whether revisiting or visiting for the first time, your heart will be captured by the pristine beauty of Manipur.
Manipur, a state in northeastern India, is known for its natural beauty, cultural heritage, and rich history.
Here are the top 10 Best places to visit in Manipur:
Imphal:
The capital city of Manipur, Imphal, is a must-visit destination. Explore Kangla Fort, the historic palace complex, and the World War II Cemetery commemorating the Battle of Imphal. The famous Shri Govindajee Temple and the serene Loktak Lake are also worth a visit.

Loktak Lake:
Located near Moirang, Loktak Lake is the largest freshwater lake in Northeast India. Take a boat ride to the floating phumdis (massive floating islands) and visit the Keibul Lamjao National Park, home to the endangered Sangai deer.

Kangla Fort:
Situated in Imphal, Kangla Fort is an ancient seat of power and a symbol of Manipur's rich history. Explore the ruins, temples, and gardens within the fort complex, which dates back to the 17th century.

Khongjom War Memorial:
Located in Khongjom, this memorial commemorates the historic Battle of Khongjom fought between the Manipuri army and the British forces in 1891. The site offers a glimpse into Manipur's resistance against colonial rule.

Ukhrul:
Known for its scenic beauty, Ukhrul is a hill station in Manipur. It is famous for its picturesque landscapes, vibrant culture, and the Shirui Lily, a rare flower found only in this region. Don't miss the Khayang Peak and the Khangkhui Lime Caves.

Moreh:
Situated on the India-Myanmar border, Moreh is an important trade center and a melting pot of cultures. Experience the vibrant markets, taste diverse cuisines, and explore the border town's unique blend of Indian and Southeast Asian influences.

Moirang:
Visit Moirang, a town of historical significance, and witness the remnants of World War II. The INA Museum here showcases the role of the Indian National Army in the freedom struggle. Moirang is also known for its annual Lai Haraoba festival.

Thoubal:
Thoubal is a district known for its beautiful landscapes and water bodies. The Thoubal River, famous for its floating islands, offers a serene environment for boating. The Thoubal Dam and the Khongjom War Memorial are also located here.

Tamenglong:
Located in the hills of Manipur, Tamenglong is known for its scenic beauty and ethnic diversity. Explore the lush green valleys, cascading waterfalls like the Barak Waterfall, and visit the ancient Zeliangrong villages to experience the local culture.

Phubala:
Situated on the banks of Loktak Lake, Phubala is a serene and picturesque location. Enjoy boating on the lake, witness beautiful sunsets, and explore the nearby Sendra Island. It's a perfect spot for nature lovers and photographers.
Details about Top Manipur Tourist places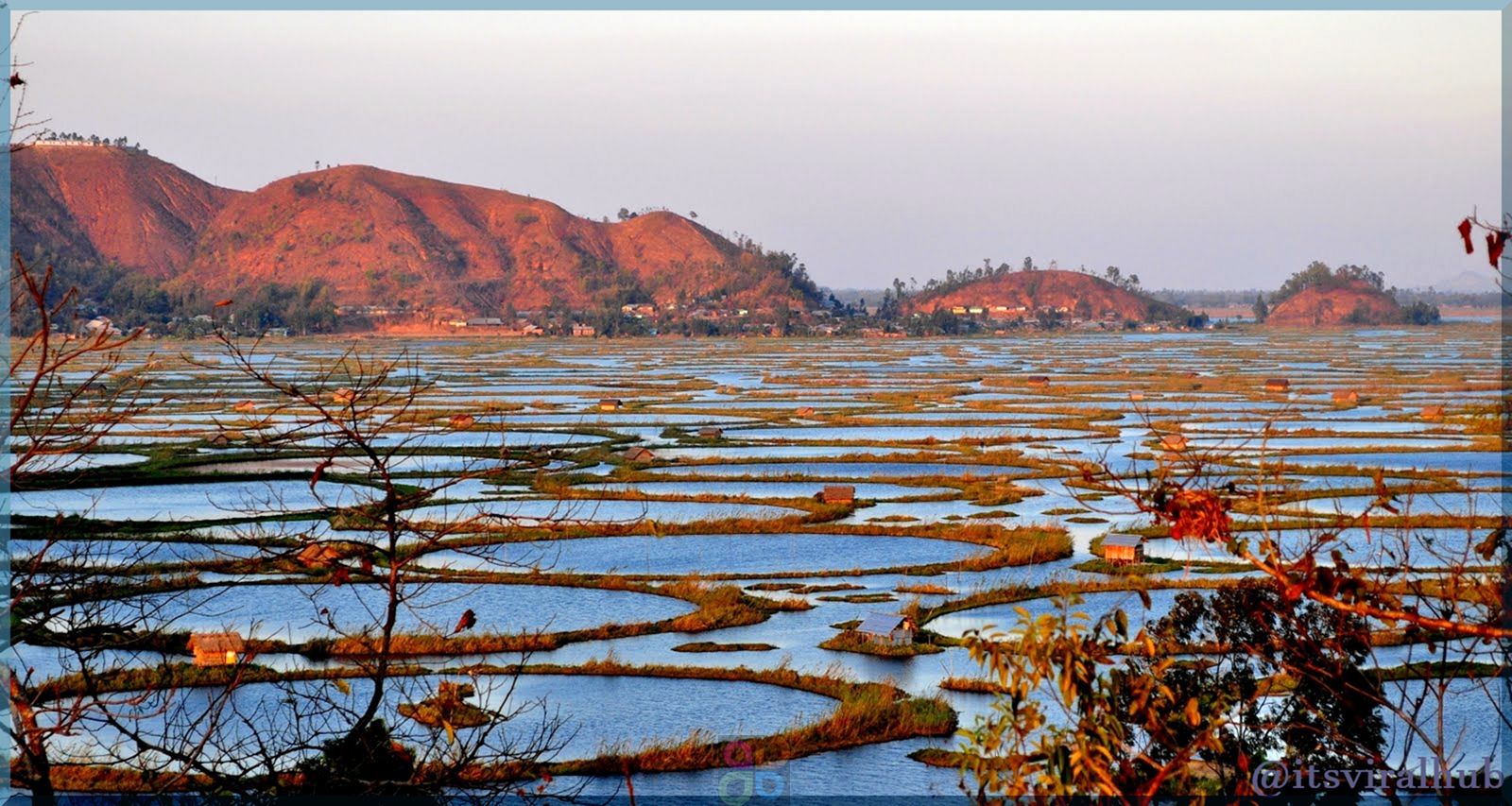 Immersed in thick forests and rolling hills, Manipur is a mesmerizing land that can astound even the most seasoned traveler. This multi-lingual Northeastern state boasts exquisite classical dance forms, delectable cuisine, and traditional weather that wafts like a lit incense stick in holy shrines. A destination is as beautiful as it is diverse, Manipur beckons all and sundry with its unique charm. Our comprehensive blog serves as your ultimate travel guide, ensuring you don't miss out on anything that's worth experiencing during your visit to this paradise on earth.
Spots for Best places to Visit in Manipur
Imphal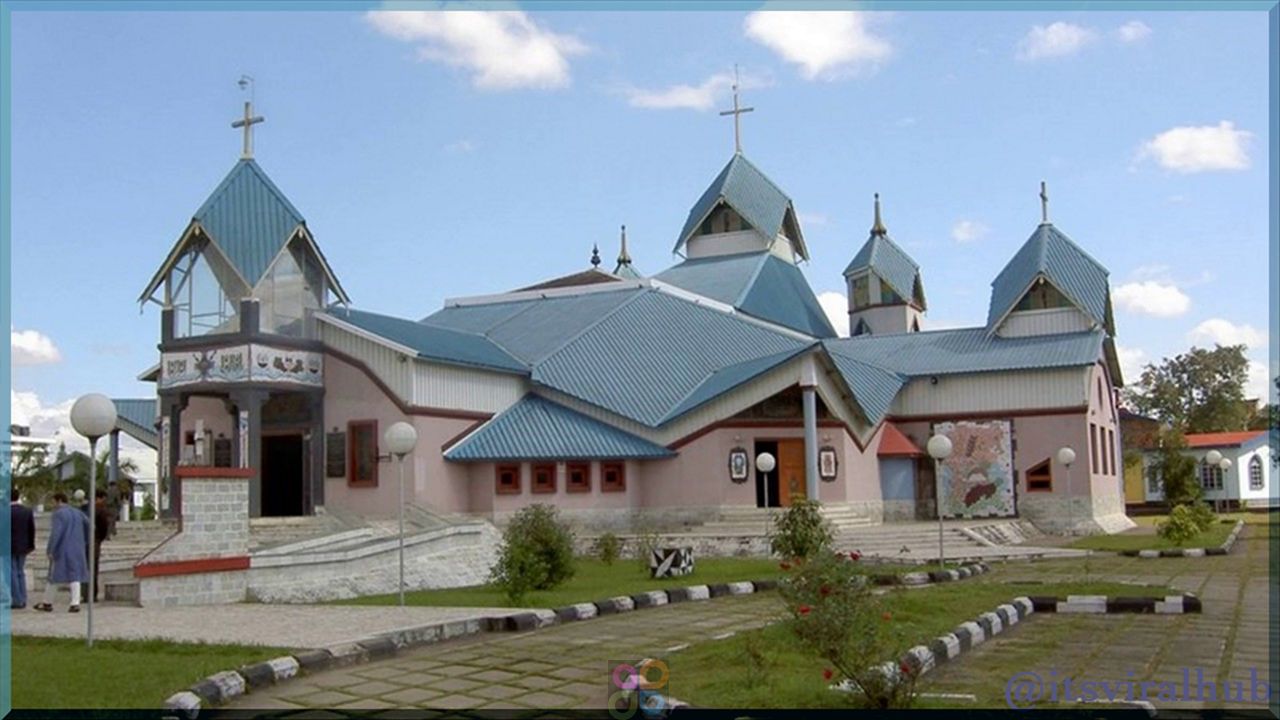 One of the best Places To Visit in Manipur. Imphal is a vibrant city, teeming with a bustling energy that makes it one of India's top tourism destinations. Amidst the colorful crowds, vendors peddle exotic wares like spices, puppets, and traditional aged fish called are. Yet, amidst all the vibrant chaos, Imphal boasts a serene beauty, with a plethora of heritage sites dotting the landscape. Be it culture, nature, wildlife, or adventure, this enchanting city has something to offer everyone.
Imphal tourist places–
Ema Keithel (Mother's Market)
Loktak Lake
Red Hill Lokpaching
Kangla Fort
Sirohi National Park
Manipur State Museum
Sekta Archeological Living Museum
Manipur Zoological Gardens
Keibul Lamjao National Park
Jama Masjid
Shree Govindajee Temple
Khonghampat Orchidarium
Matai Garden
Bishnupur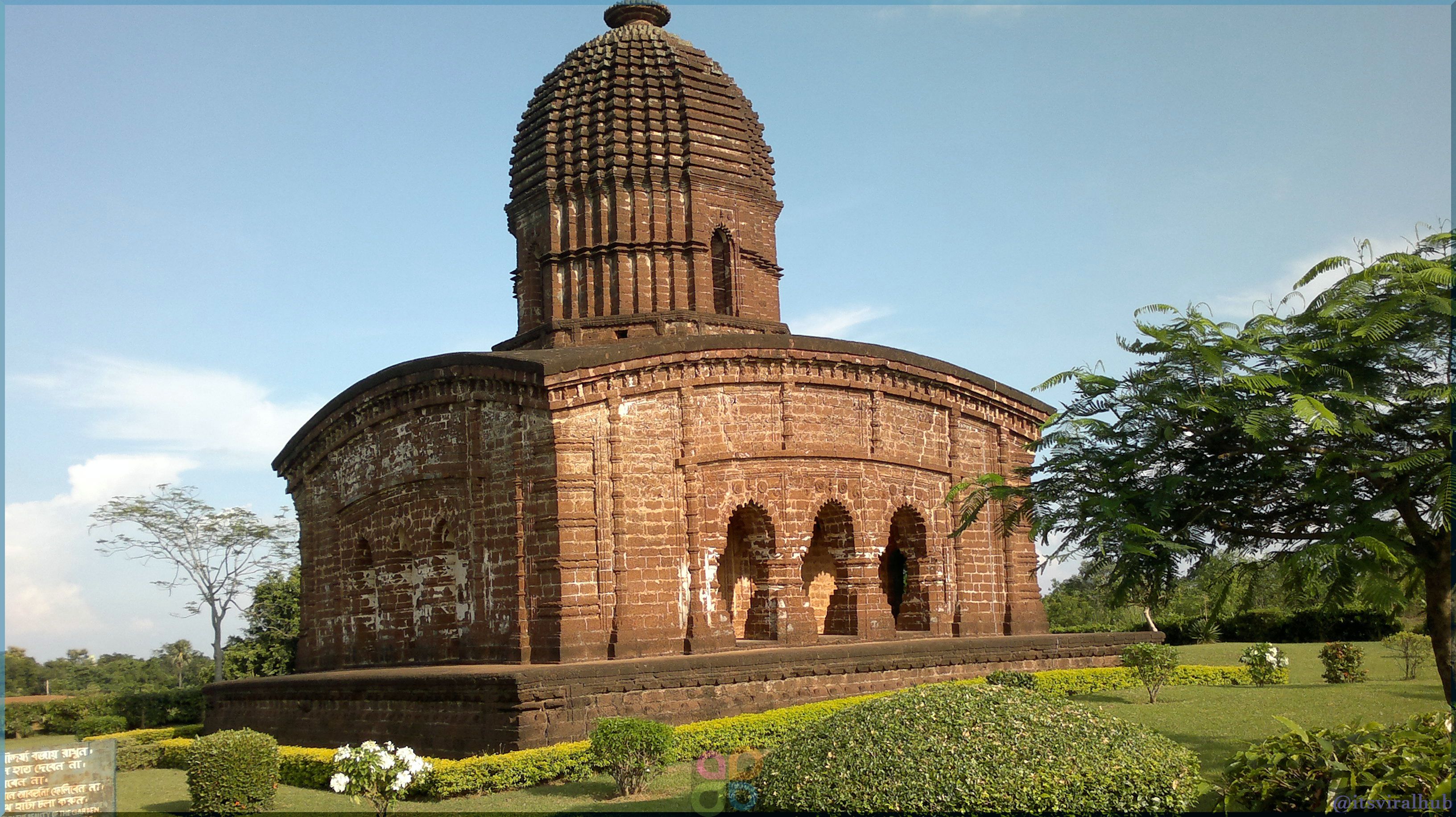 Embellished with lavish woodlands and sprawling fields, Bishnupur is a popularpilgrimage goal in Manipur. This sacred town has numerous wondrous sanctuaries and relics. Here, the pioneers and voyagers can invest energy investigating the religious fortunes in sanctuaries like Pancha Ratana, Susunia Pahar, Dal Madol, Shyamrai Temple, Jor Bangla Temple. Aside from the sanctuary visit in Bishnupur, in the event that you go further, around 25 kilometers, you can likewise visit the popular vacation spot, Keibul Lamjao National Park situated close to the Loktak Lake.
There are a number of fascinating tourist spots worth visiting:
Rasmancha
Jor Bangla Temple
Pancha Ratana Temple
Dal Madol
Susunia Pahar
Shyamrai Temple
Siddheswar Temple
Radha Shyam Temple
Sridhara Temple
Thoubal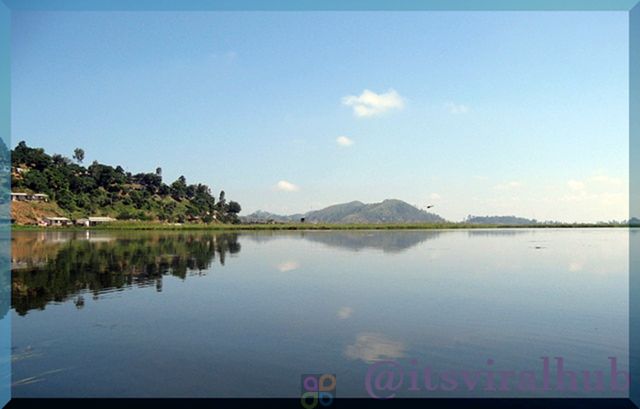 Explore the charming town of Thoubal and take in the marvelous views of Imphal city and River Thoubal from its highest point. The town's beauty lies in its well-balanced bamboo trees and Louis Lake, where you can go sailing. Visit Thoubal Market to pick up some souvenirs, then relax and immerse yourself in nature at the nearby Ikop Lake.
Spots of Tourism Interest:
Thoubal River
Imphal River
Ikop Lake
Waithou Lake
Individuals' Museum
Louis Lake
Thoubal Bazar
Khongjom War Memorial
Read Also: https://itsviralhub.com/facts-travelling-india/
Ukhrul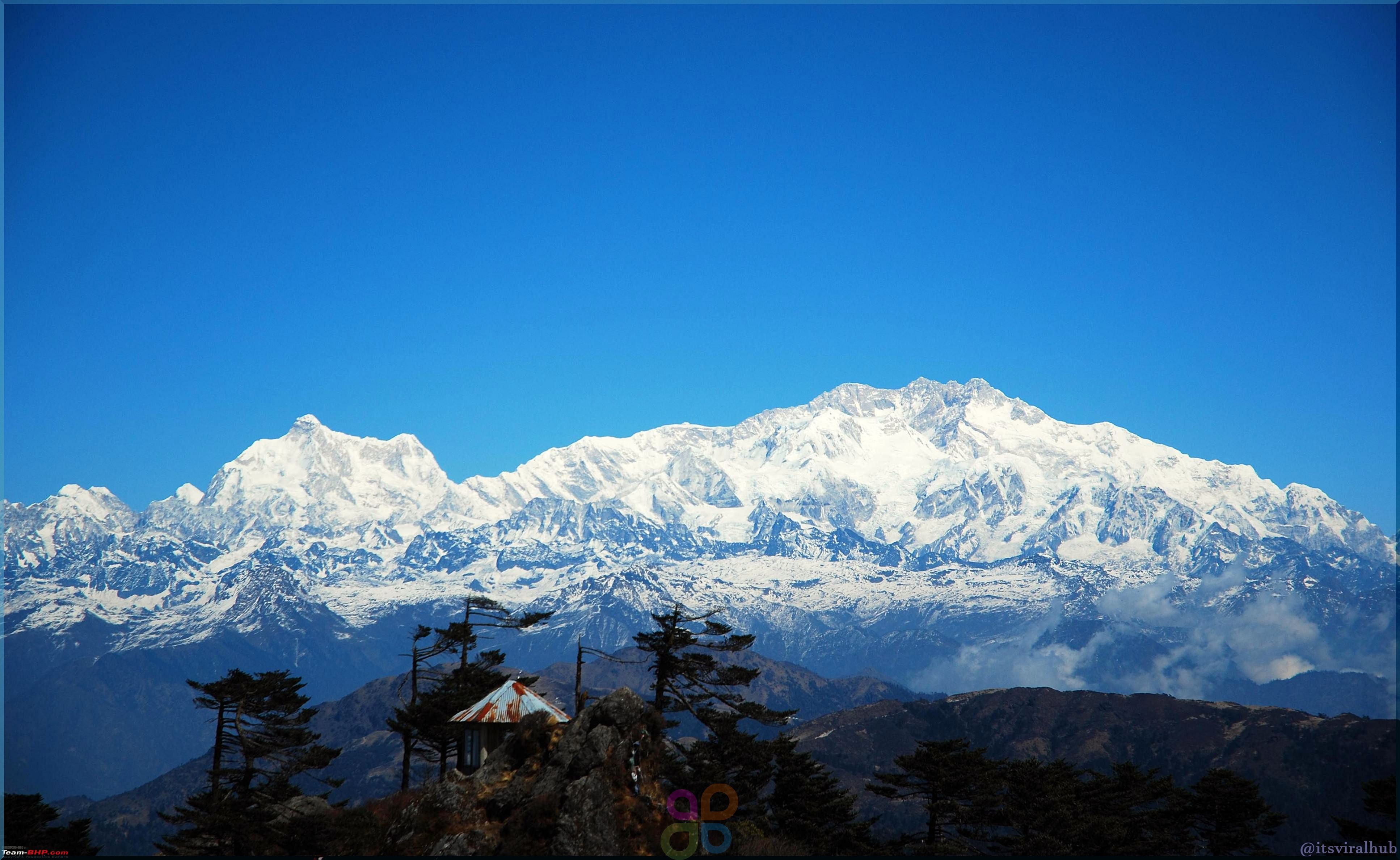 Ukhrul, a quaint little village, is a much-needed escape that conjures images of the idyllic English countryside; it's an ideal place to take a romantic getaway. Additionally, Ukhrul boasts some of the best hiking trails in Manipur. Once you embark on the trek, the stunning scenery may leave you wanting to stay forever. While you're there, you'll find numerous delightful destinations to keep you busy.
Spots of Tourism Interest:
Khayang Peak
Shirui Kashung Peak
Kachou Phung Lake
Khangkhui Cave
Shirui Kashung
Hundung Mangva Cave
Nillai Tea Estate
Ango Ching
Churachandpur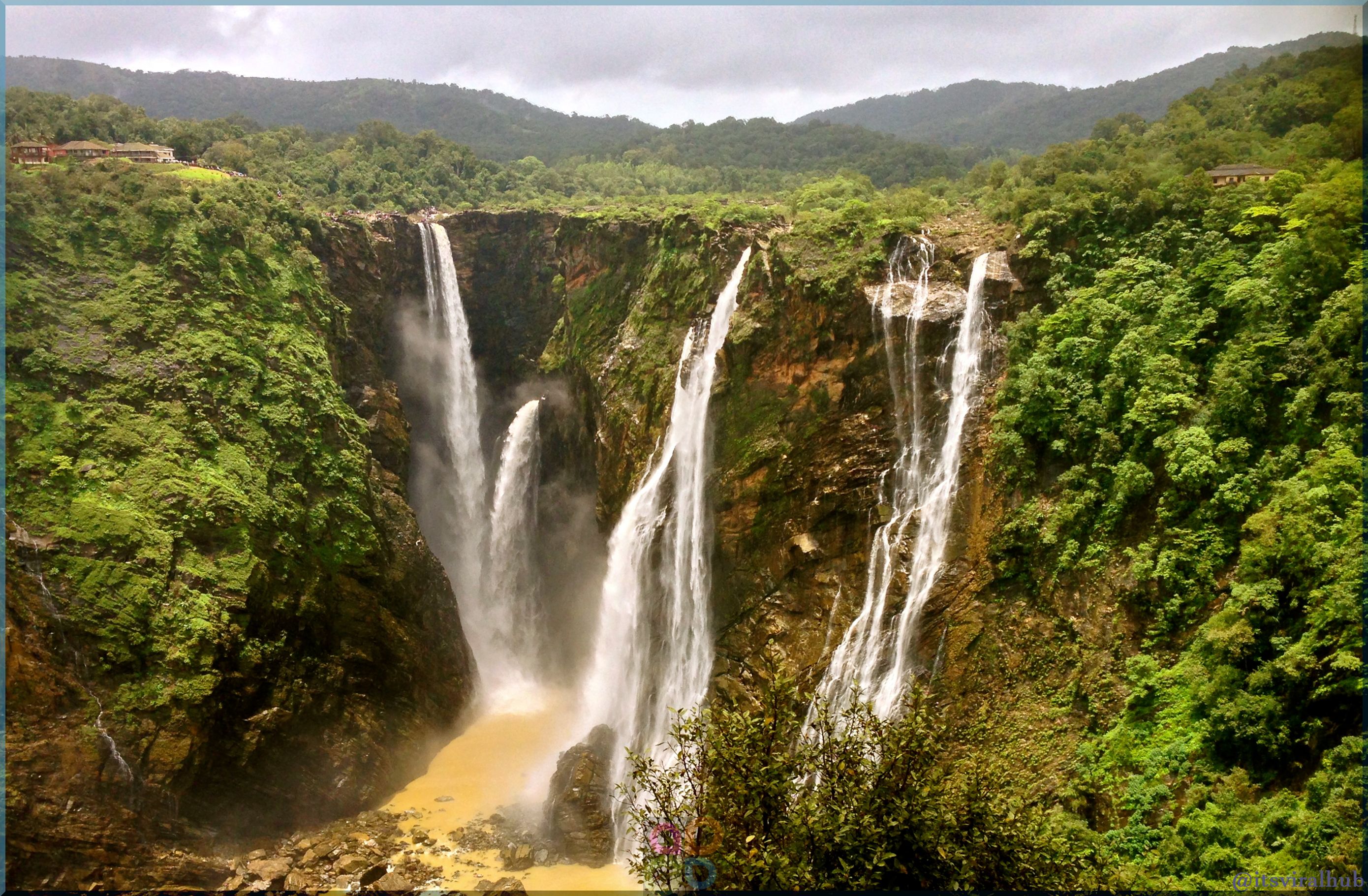 Despite facing incredible misfortune and decimation due to Japanese attacks, Churachandpur has managed to preserve its impeccable beauty. Even to this day, this city in Manipur is perfect for a memorable vacation. As the state's second-largest city, Churachandpur holds deep historical significance. You will find a vast portion of its rich history preserved in the Tuibuong Tribal Museum.
Spots of Tourism Interest:
Ngaloi Falls
Tuibuong Tribal Museum
Tonglon Cave
Khuga Dam
Tipaimukh
Senapati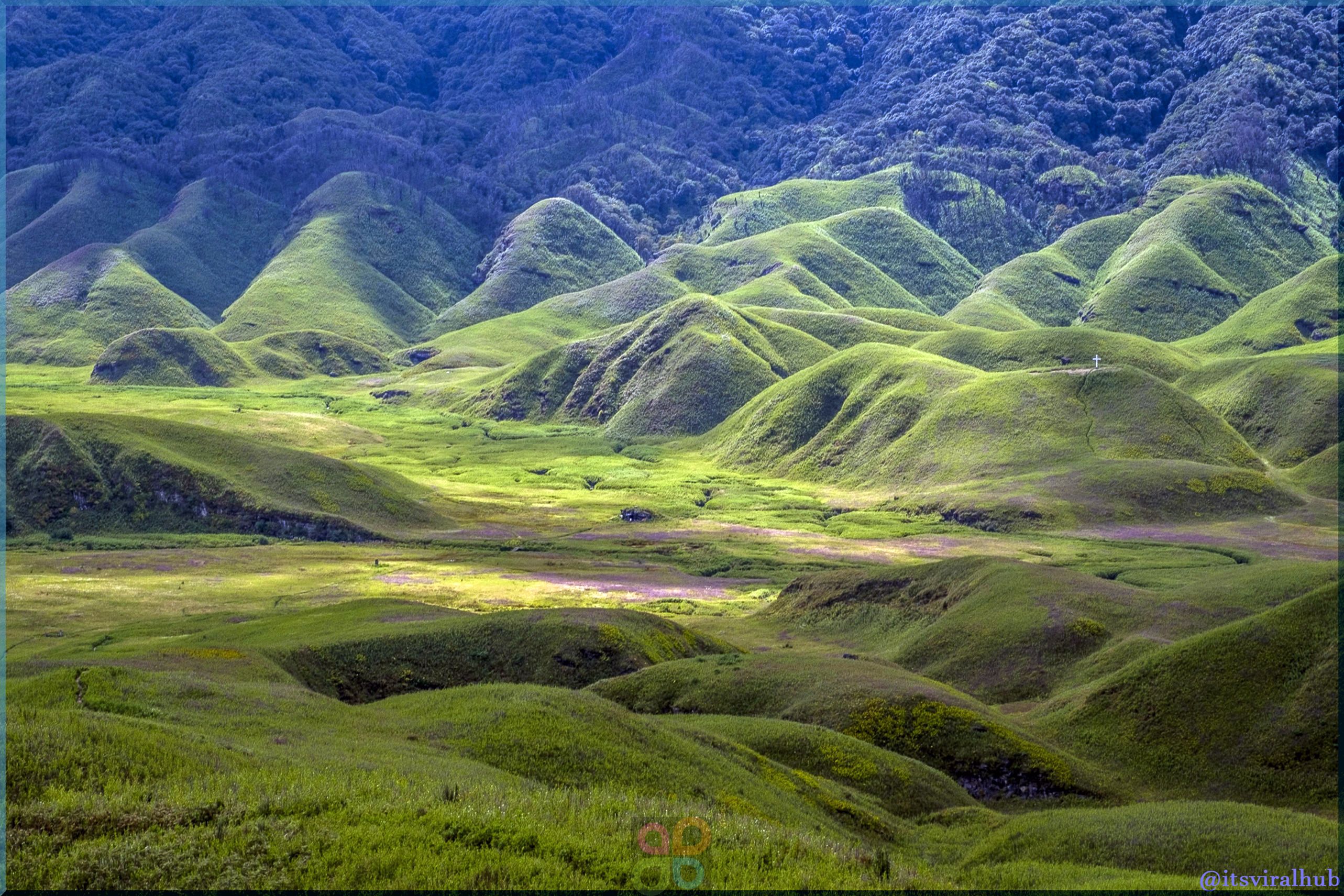 Step into a surreal wilderness and embark on a refreshing stroll in Senapati, one of Manipur's hidden gems. Its breathtaking landscape, adorned with sparkling serpentine streams and rugged mountains, is a true paradise on earth. Senapati boasts an extensive and diverse flora, making it one of the state's best hiking destinations. Take in the greenery, bask in nature's symphony, and tune in to its perfect melody while you're here.
Spots of Tourism Interest:
Mao
Yangkhullen
Dzuko Valley
Liyai
Purul
Maram Khullen
Makhel Cave
Sadu Chiru Waterfalls
Tamenglong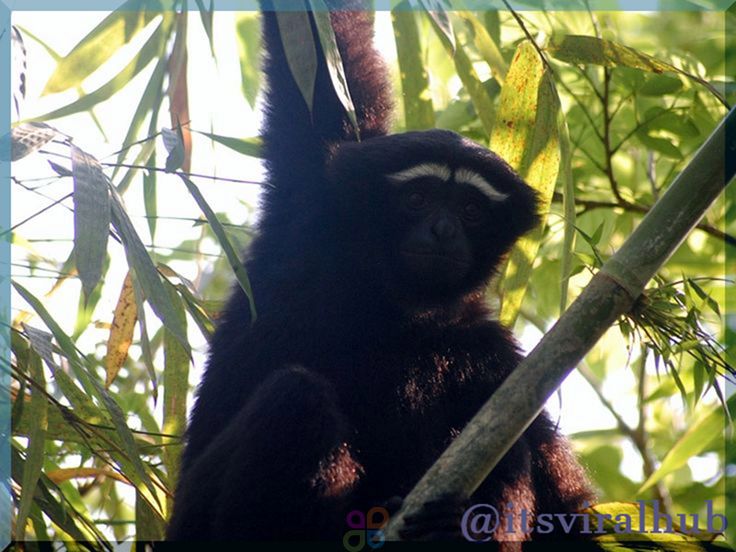 When in Manipur, make it a point to visit Tamenglong – a captivating place filled with rare herbs, spices, cascading waterfalls, serene lakes and meadows that travellers crave. They refer to it fondly as the "land of the Hornbill", as you'll find many of these colourful birds here. Tamenglong's beauty is such that even the most discerning nature lovers are left spellbound. To put it succinctly, this slice of paradise in Manipur is a nature enthusiast's dream come true.
Spots of Tourism Interest:
Zeilad Lake
Zeilad Wildlife Sanctuary
Barak Waterfalls
Kisha Khou
Tharon Cave
Buning Meadow
Chandel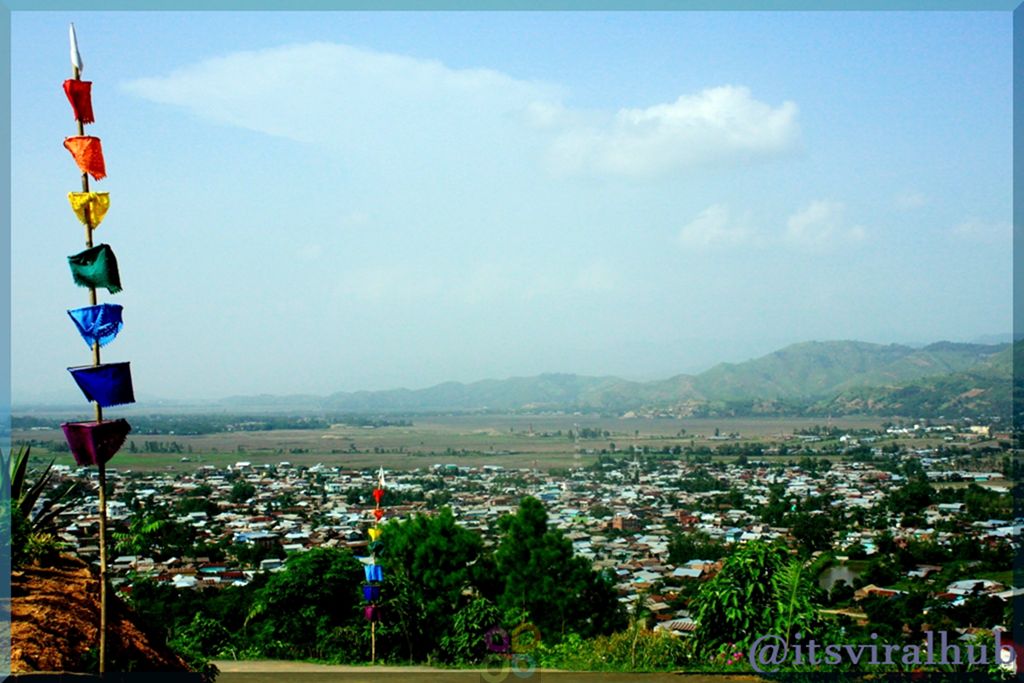 Chandel, like Tamenglong, gleams with lush greenery, providing a sanctuary for diverse and rare creatures. The Yaingangpokpi-Lokchao Wildlife Sanctuary is a haven for wildlife lovers, boasting a wide array of exotic flora and fauna. Explore the scenic beauty of Tengnoupal and indulge your senses in the breathtaking views. Don't miss the bustling Moreh market, a shared area between India and Myanmar that begs to be discovered.
Spots of Tourism Interest:
Moreh
Yangoupokpi-Lokchao Wildlife Sanctuary
Tengnoupal
Things to Do in Manipur
Drifting in Loktak Lake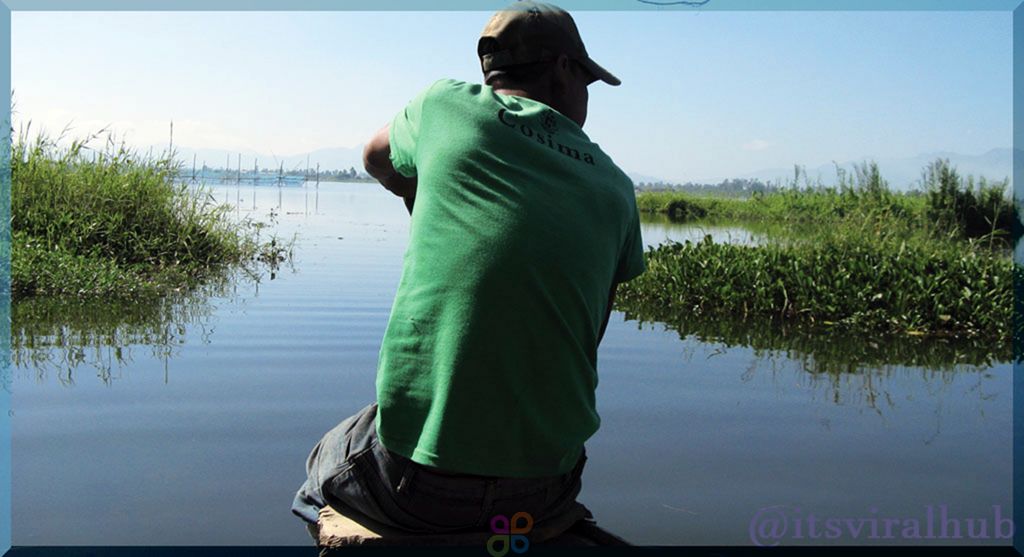 Comprising of numerous little islands and phumdis, Loktak Lake is one of its kind fascination in Manipur. This freshwater lake is 48 kms in the southern Manipur and is a broadly gone by put and is essentially known for its drifting swaps/phumdis. The Lake is likewise home to the most well known national stop in Manipur, Keibul Lam Jao. In Loktak Lake, an unquestionable requirement thing to do is drifting, which turns out to be a restoring action. Explorers going to the lake, aside from respecting the excellence paddling from island to island, can likewise get a look at different bright fish species and appreciate the magnificence of picturesque setting of mountains that are spread far and wide.
Shop in the Moreh-Tamu International Market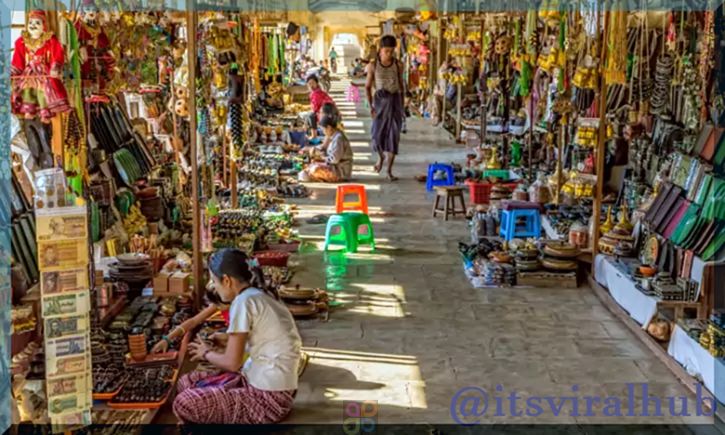 For a captivating experience in Manipur, a visit to Moreh-Tamu International Market located on the Indo-Myanmar border is a must. As you shop, the market's diverse range of eateries, local crafts and organic produce will certainly overwhelm you. Activities begin at dawn and to arrive here, a 110 km journey from Imphal is required. Numerous local taxis are available from the capital city to this destination.
Visit the Keibul Lamjao National Park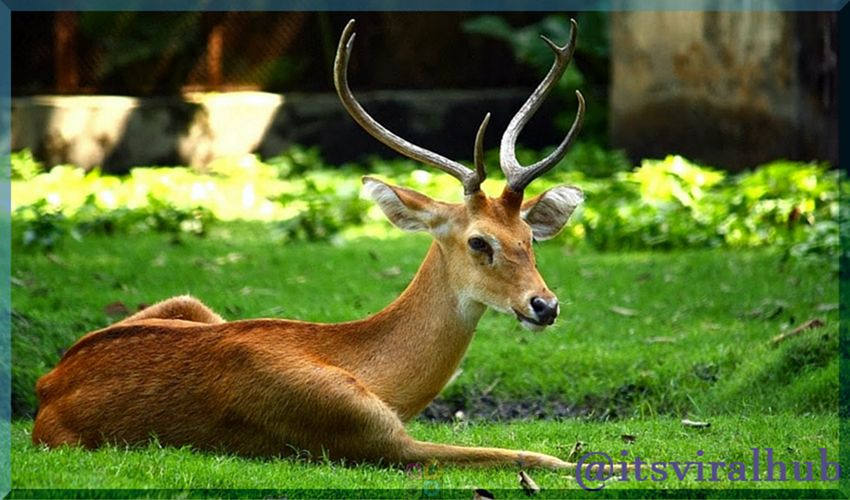 Situated at the southeastern end of Loktak Lake, Keibul Lamjao National Park is home to a unique breed of Eld's deer, also known as Brow-antlered deer, categorized as endangered by the IUCN. This magnificent creature was first discovered in Manipur in 1839. The park also boasts a diverse range of other wildlife such as hog deer, wild pig, Indian civet, Asiatic brush-tailed porcupine, and musk fox. Additionally, avifaunal species such as East Himalayan pied kingfisher, black kite, lesser golden-backed woodpecker, northern hill myna, and Burmese pied myna can also be observed here.
What distinguishes Keibul Lamjao as one of the best places to visit in Manipur is its unique distinction as the only 'Floating National Park' in the world. Intrigued? Come and explore this nature reserve to unravel the mystery behind the floating park theory, and of course, to relish in the diversity and beauty of this remarkable place.
Final Words
These are just some of the best places to visit in Manipur. The state has much more to offer in terms of its vibrant culture, traditional arts, and warm hospitality. Make sure to immerse yourself in the local cuisine and interact with the friendly locals to truly experience the essence of Manipur.