If you are looking for free tools to promote business online, you are in the right place. I will provide you with a complete guide of platforms and tools to promote your business online. Good platforms will help you build brand awareness besides driving a decent amount of traffic to your website.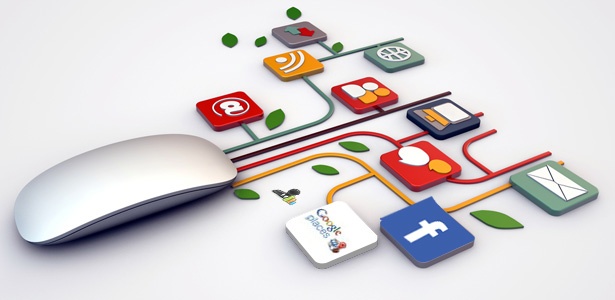 Promotion is essential for whatever you are planning to launch. In order to succeed, a well-defined strategy can require a substantial amount of money, as well. Huh!! it doesn't sound encouraging. right?? So here is a list of 50 free platforms to promote your business and boost your business online.
---
Lets Start:
---
1. Google My Business — Whatever is your business, make sure you are listed on google my business. Because Google is everywhere. 🙂
---
2. Angie's List — It provides reviews of local users. Very relevant, and this is something to keep in mind!
---
3. Yelp — Because It provides all-in-one service. Its purpose is To connect people with great local businesses. Take advantage of it.
---
4. Yellow Pages — Search and find your local Yellow Pages website because it surely ranks well on Google.
---
5. Foursquare — This is a directory that certainly knows how to make the most of social media. Just go through it
---
6. TripAdvisor — For the tourism business, this is the place to be! No matter whether you are a hotel, apartment, or restaurant owner, TripAdvisor is a must-have for you.
---
7. Software Advice — It is a directory and perfect for software-related business. Its audience is very well informed so you must be sure that your business is industry eligible.
---
Other Platforms:
8. DMOZ — It is operated by volunteers, it is a well-known directory with maybe the largest number of listings. Get your business listed as well.
---
9. DexKnows — This is popular among tourists because it provides needed information from addresses to directions.
---
10.

GetApp

— To promote any application, there is not a better place than the GetApp directory.
---
11. Manta — The website is ideal for small local businesses. Find the proper category and list your business.
---
12. SaaSGenius — It is a directory designed to compare SaaS solutions, \you must have a strong profile there.
---
Be with it: Best Free Tools to Promote Your Business
13. BBB — Well known and it is one of the oldest review directories and also one of the essential places to list your business.
---
14. Merchant Circle — Because it is a review-based platform, it is very respected among viewers, so make sure the reviews about your business are highly ranked.
---
Also, Read SEO Marketing
Let's have a look at Social media Platforms
Nowadays the whole world is on social media! Still, many businesses don't know how to utilize it. You must have active profiles and pages on these platforms:
15 Facebook; 16.Twitter; 17. Google+; 18. Pinterest 19. YouTube; 20. LinkedIn; 21.Instagram;
I am sure you know about all these platforms and you must use these well-known platforms for the promotion of business. it may be paid or unpaid promotion as well.
---
22. Snapchat — Create posts and videos and grab more traffic from this.
---
23. Reddit: and 24. Quora: I personally recommend these platforms for the promotion. Because these are discussion blogs where you post or ask about something and get answers. But beware, don't post your promotional content so frequently you may get blocked for those posts by automated spam filters. So utilize it wisely.
---
25. StumbleUpon Platform that can get you new users and brand awareness at the same time, because this is also discussion-based.
---
Other well-known social platforms:
26. Tumblr is a bit forgotten platform designed for bloggers. If you know what's trending and present it well, it will help your business no matter what kind of business you own
---
If your business has promotional videos or presentations, 27. Vimeo; 28. Dailymotion and 29. SlideShare are platforms to be! Registering is free and they have a huge community worldwide.

30. Digg is one of the most popular networks to promote a blog. Its audience is over 21 million.
---
31. AngelList It's a strong and popular directory for entrepreneurs in general.
---
32. We heart it It resembles Instagram and Pinterest, It is a place to be if your business focuses on great visual content.
Content Promotion:
Content is something very important to market your product or business. In order to make it work, your content should be attractive and significant.
Here is a list of some websites for promotions. The second barrier to overcome when it comes to content marketing is to spread the word about it: 33. Medium;
34. EzineArticles; 35. AllTop, 36. LinkedIn Pulse; 37. Scoop.it; 38. Flipboard; 39. Hub Pages.
Go through all these websites and make use of them because these really help you to grow.
---
40. Flickr — At the early stage, it was mostly used by photographers. But now Flickr is a very useful platform for business promotion.
---
If you can create Infographics, we have a list of places to promote them:
41. Infographics Archive — As the name suggests, it is basically an archive of various Infographics, so you should submit yours as well.
---
42. Submit Infographics — Another "name explaining" website that allows you to submit your work easily.
---
43. Visually — This is a directory suitable both for brand awareness and promotion.
---
44. Infographix Directory — again, a self-submission directory for Infographics, and we just want to highlight the importance of writing a good description to go with it.
---
So these all are the tools to promote your business online. Now efforts and place your business at as many sources and it will surely provide you amazing results.
Comment below if we skipped some other tools