Shopping for gadgets on Amazon can be a great way to stay up-to-date with the latest technology while still keeping an eye on your budget. Below is a list of smart gadgets from Amazon that you can buy. There is an enormous variety of products to choose from, ranging from smart devices to home appliances and accessories.
The ten best gadgets you can buy on Amazon in the United States include everything from action cameras with amazing video quality, and Bluetooth earbuds with hi-fi sound reproduction, to coffee makers that quickly brew cup after cup of perfectly timeless java. Whatever it is you're shopping for, whether it's tech-savvy or traditionally low-tech, shopping at Amazon ensures you have access to one of the best selections and prices available in the country.
List of 5 smart Gadgets you can buy from Amazon
1. Amazon Smart Plug:
Pros:
Affordable and easy to install
Has a space-saving design
Cons:
Doesn't work with Google Assistant or Siri
Doesn't tell you how much energy you consume
The Alexa virtual assistant is seamlessly integrated with Amazon's smart plug. Incredibly simple to set up, all you have to do is plug it into a power outlet for Alexa to recognize it.
Once you are linked, you can simply ask your smart assistant to turn on and off your lights or appliances. Or, you may set them to automatically turn on and off, creating the illusion that you are home even when you are not. Of course, you can still control them if you're not home.
---
2. eero 6+ Mesh Wi-Fi 6 Router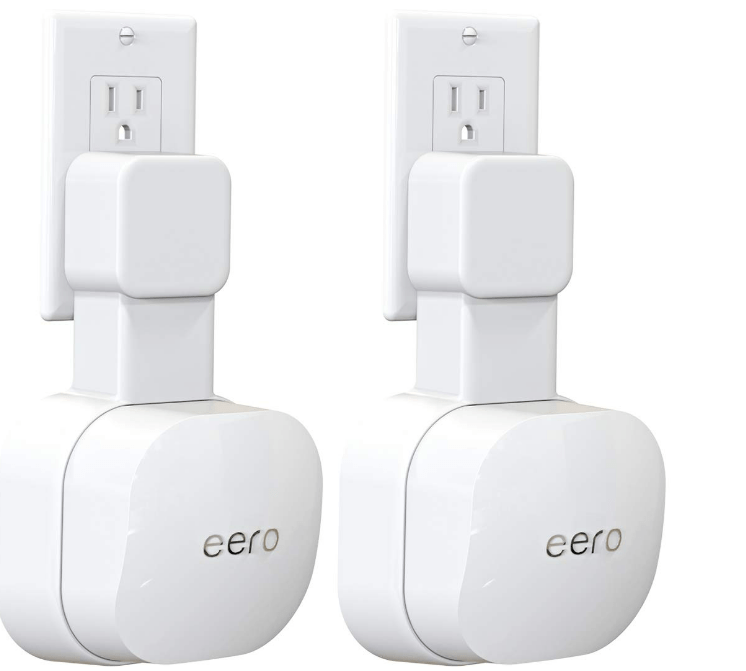 Pros:
Each beacon has a pair of gigabit Ethernet ports in the back
Easier to install than most routers
Cons:
Some features require you to pay a monthly subscription
The newest router from Amazon offers faster speeds and better, more dependable performance than the model it replaces. The router supports up to 75 connected devices at once and has a maximum bandwidth of 1,000 Mbps.
This two-pack has a coverage area of up to 3,000 square feet, but if your floor plan is less, you can save money by choosing the single router that Amazon sells.
This gadget is more than capable of 4K streaming, online gaming, and hosting video conversations, but if you want even higher speeds and have a gigabit internet connection, you should choose the Eero Pro 6E. With both versions, you may grow your network by adding additional routers. This is one of the best smart gadgets from Amazon to buy
---
3. GELETE Smart Glasses
Pros:
Wireless Bluetooth Sunglasses Open Ear Music&Hands-Free Calling
Men & Women, Polarized Lenses,IP4 Waterproof, Connect Mobile Phones
Cons:
The wireless Bluetooth sunglasses from Amazon are perfect for people who are always on the go. They are very easy to carry, and they provide all of the functionality of regular sunglasses. The best part is that they can be connected to any Bluetooth-enabled device, so you can listen to music or take calls without having to worry about getting tangled up in cords.
---
4. All-new Ring Video Doorbell 4
Pros:
Crystal clear image quality
Easy to install
Cons:
Has a bulkier design than the competition
Doesn't support Apple HomeKit or Google Assistant
The Ring Video Doorbell is a doorbell that has a video camera and microphone attached to it. This allows the person at the door to see and speak to the person at the door, even if they are not home. This is a great way to know who is at the door without having to go to the door. The Ring Video Doorbell can be connected to Wi-Fi and can be used with an iPhone or Android phone. You can buy it from Amazon.
---
5. Smart Switchbot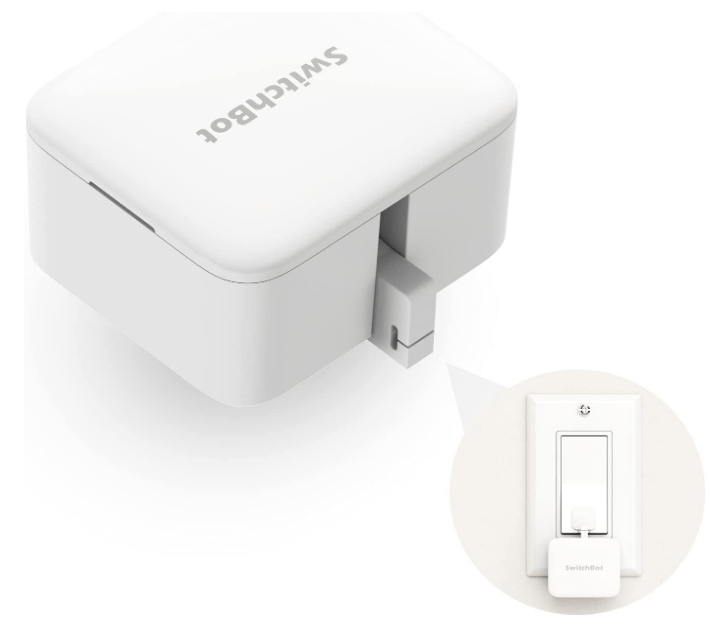 Pros:
No Wiring, Bluetooth App or Timer Control
Easy to install
Compatible with Alexa, Google Home, IFTTT
Cons:
A truly smart switch bot- Works well with just about any rocker switch and button of any appliance. Smart Bluetooth button pusher for your smart home. Supports Press mode/Switch mode/Custom Mode. With the included Add-on sticker, switch mode helps to turn your light on/off. It is one of the best recommendations on the best smart gadgets from Amazon to buy.
Very Easy to install and set up – Tape it right next to a rocker switch or button with a 3M sticker in 5 seconds. No swapping and no tools are required. Easy App operation within Bluetooth range. 600 days long battery life.
Summary
So this was the list of the best smart gadgets from Amazon that you can find. These devices' cheaper prices are perfect for anyone who wants to make their home smarter and more efficient.