Apart from author Salman Rushdie and his former wife Padma Lakshmi, two Indians found a spot in TIME100: The Most Influential People of 2023. Discover more about these influential personalities.
The TIME 100 is an annual list compiled and published by the American news magazine TIME. The list consists of 100 individuals or groups that are considered to be the most influential people in the world in a given year. The list has been published annually since 1999, and it has become a highly anticipated event for readers around the world.
How TIME choose Most Influential People
The TIME 100 list is not a ranking, but rather a collection of individuals or groups that have had a significant impact on the world in the past year, whether it be in politics, business, entertainment, or other fields. Each person or group on the list is accompanied by a brief write-up by a notable figure, explaining their significance and influence.
The selection process for the TIME 100 is conducted by the magazine's editors, who consider nominations from a variety of sources, including readers, writers, and academics. The editors then make their final selection based on factors such as the individual's or group's impact, relevance, and overall influence on society.
Over the years, the TIME 100 has included a diverse range of individuals and groups, from political leaders such as Barack Obama and Angela Merkel to entertainment figures such as Beyoncé and Taylor Swift, to business leaders such as Elon Musk and Mark Zuckerberg.
The TIME 100 list has also been criticized at times for its choices, with some arguing that it is too heavily focused on Western figures and does not adequately represent the diversity of the world's population. In recent years, TIME has attempted to address this criticism by including more international figures and individuals from diverse backgrounds on the list.
2 Indians in Most Influential Person in the World
SS Rajamouli, the renowned filmmaker behind RRR, has been honored as one of the top "Pioneers" of 2023. Sharing her experience of working with Rajamouli, Alia Bhatt testified that it felt like reliving her school days. Rajamouli, as per Alia, has a profound understanding of his audience and storytelling techniques, making him a master at delivering captivating tales.
Bhatt fondly refers to him as the master storyteller for his passion for storytelling and creating unity among people against India's diverse demographics, tastes, and culture. Through his movies, Rajamouli remarkably unites the country, making strength in diversity more evident.
Shah Rukh Khan, the second Indian on the list, has delivered the biggest Hindi movie in history and has been named a top "Icon" of 2023. Khan is in esteemed company, alongside "Icons" such as King Charles, Pedro Pascal, Salman Rushdie, and Ke Huy Quan. This recognition highlights Khan's incredible achievements and contributions to the entertainment industry.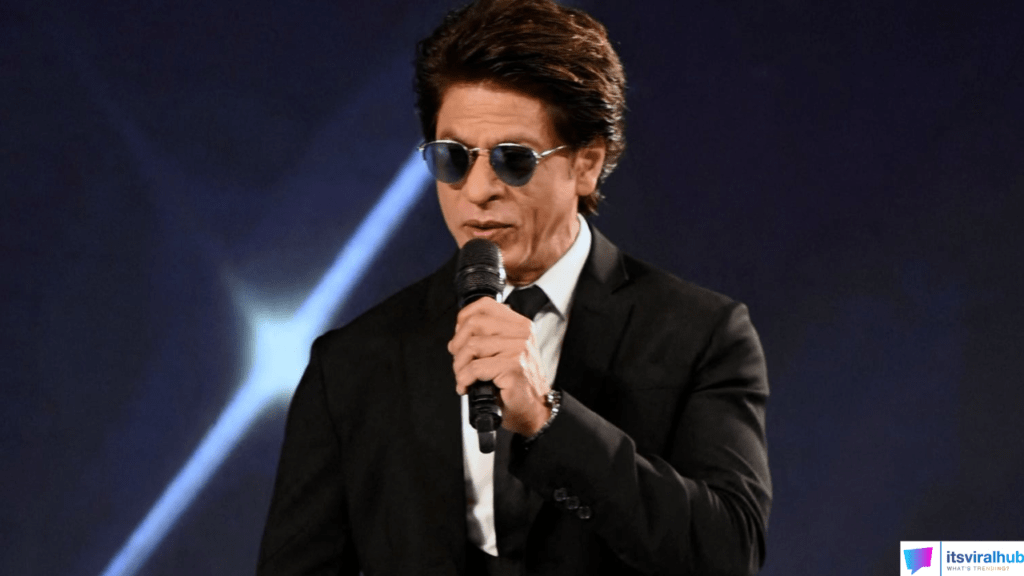 Deepika Padukone, in TIME, reminisces on her first interaction with Shah Rukh Khan, when she arrived in Mumbai with a single suitcase and a vision. She was being considered for a movie role alongside him, and shortly after, she found herself sitting in his home. Sixteen years have elapsed since then, and their bond is founded on affection, confidence, and admiration for one another.
According to Padukone, Shah Rukh Khan is considered to be one of the all-time greatest actors due to his exceptional talent, chivalrous personality, and generous nature. However, 150 words are not enough to completely describe this phenomenon, especially for someone who knows him intimately and has great affection for him.
The six categories- Artists, Icons, Pioneers, Leaders, Titans, and Innovators, handily segregate the top picks in a non-particular order. Each profile is written by guest contributors to aid SEO output.
100 most influential people in the World 2023:
ARTISTS
• Michael B. Jordan
• Drew Barrymore
• Ali Wong
• Austin Butler
• Aubrey Plaza
• Rian Johnson
• Salma Hayek Pinault
• Zoe Saldaña
• Judy Blume
• Colin Farrell
• Lea Michele
• Simone Leigh
• Wolfgang Tillmans
• Suzan-Lori Parks
• Neil Gaiman
• Shervin Hajipour
• El Anatsui
• Colleen Hoover
• Steve Lacy
ICONS
• Jennifer Coolidge
• Ke Huy Quan
• Sara Mardini and Yusra Mardini
• Shah Rukh Khan
• Pedro Pascal
• Brittney Griner
• King Charles
• Salman Rushdie
• RowVaughn Wells
• Tracie D. Hall
• Peng Lifa
• Shannon Watts
• Haluk Levent
• Imara Jones
• Yvon Chouinard
PIONEERS
• Doja Cat
• Mikaela Shiffrin
• Bella Hadid
• Sam Altman
• Niloofar Hamedi and Elaheh Mohammadi
• Thom Browne
• S.S. Rajamouli
• MrBeast
• Elizabeth Maruma Mrema
• Britney Schmidt and Peter Davis
• Sam Rivera
• Robin Zeng
• Edward Reynolds
• Margaret Mitchell
LEADERS
• Olena Zelenska
• Luiz Inácio Lula da Silva
• Hakeem Jeffries
• Evan Gershkovich
• Janet Yellen
• Sherry Rehman
• Mitch McConnell
• Anthony Albanese
• Margrethe Vestager
• Joe Biden
• Samuel Alito
• Gustavo Petro
• Gina Raimondo
• Oleksandra Matviichuk
• Fumio Kishida
• Cindy McCain
• María Herrera Magdaleno
• Olaf Scholz
• Bola Ahmed Tinubu
• Min Aung Hlaing
TITANS
• Angela Bassett
• Laurene Powell Jobs
• Lionel Messi
• Padma Lakshmi
• Johan Rockstrom
• Beyoncé
• Patrick Mahomes II
• Elon Musk
• Gina Prince-Bythewood
• Karen Lynch
• Shou Zi Chew
• Ozlem Tureci and Ugur Sahin
• Deborah Lipstadt
INNOVATORS
• Bob Iger
• Sarah Kate Ellis
• Kylian Mbappé
• Natasha Lyonne
• Monica Simpson
• Nathan Fielder
• Wanjira Mathai
• Hidetaka Miyazaki
• Jerrod Carmichael
• Catherine Coleman Flowers
• Sean Sherman
• Iga Swiatek
• Kate Orff
• Dimie Ogoina
• Andrea Kritcher
Gautam Adani, Karuna Nundy, and Khurram Parvez, each a billionaire, lawyer, and activist respectively, were recognized in TIME100's 2022 list of the most influential people.