Abhishek Bachchan and Vicky Kaushal were in high spirits at the IIFA 2023 pre-event. The two will be hosting the main award night festivities on May 27th.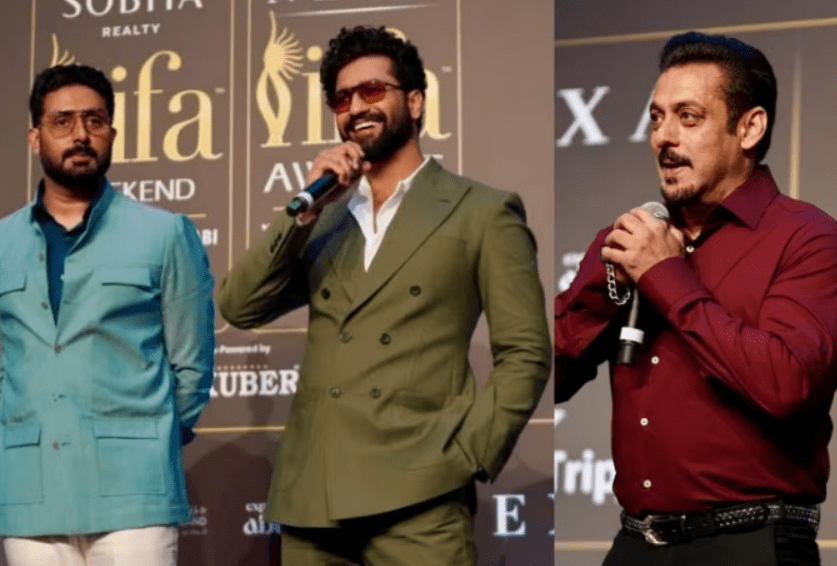 IIFA Awards Abu Dhabi: Indulging in unmatched grandeur and splendor is the International Indian Film Academy (IIFA) event. The 23rd edition of this prestigious celebration is currently unfurling in Abu Dhabi. The city of the United Arab Emirates is experiencing an unprecedented exuberance as it's dripping in Bollywood vibes. On Thursday, B-town stalwarts including Salman Khan, Abhishek Bachchan, Vicky Kaushal, Farah Khan, Rakul Preet Singh, and Nora Fatehi, spearheaded the IIFA 2023 journey with a press conference. IIFA Awards 2023 date is May 27 and is happening in Abu Dhabi this time.
Farah Khan and Rajkumar Rao in IIFA 2023
Farah Khan and Rajkumar Rao, hosts of IIFA Rocks, also joined the stage and shared their joy.
Farah exclaimed joyfully, "IIFA is a global phenomenon that not only recognizes but also honors Indian cinema. The ceremony presents a fantastic opportunity for the film industry worldwide. Hosting IIFA Rocks again is a thrilling experience for me."RajKummar expressed his excitement, stating, "I adore IIFA and am delighted to co-host it again with Farah Khan. We are thrilled to make memories and have a blast together."
Salman Khan Arrived Late at the Event
Salman Khan made a grand entrance at the press conference. Although fashionably late, his swag took center stage and stole all the attention.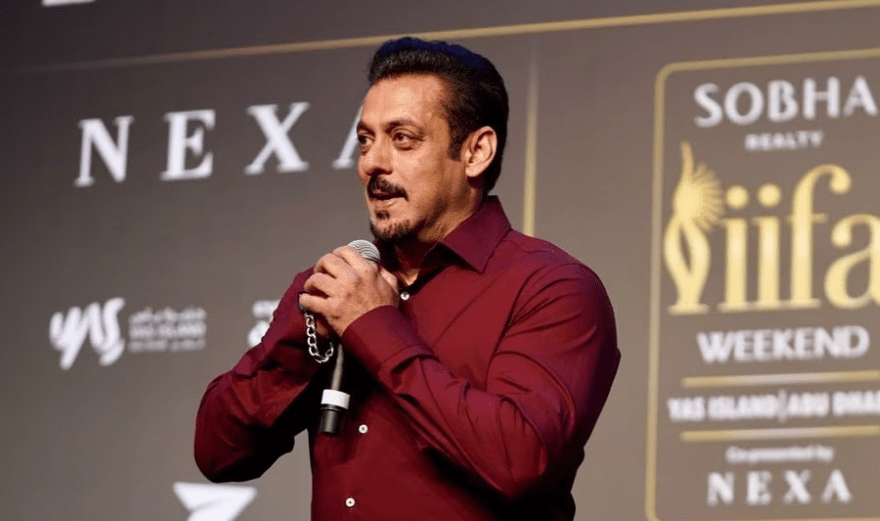 The festivities kick-off today with Sobha IIFA Rocks, hosted by renowned personalities Farah Khan Kunder and Rajkummar Rao. This star-studded event features performances by a number of eminent artists including Amit Trivedi, who will be joined by popular singers like Badshah, Sunidhi Chauhan, Nucleya, and Sukhbir Singh. However, the most highly anticipated addition is a special showcase by celebrated fashion designer, Manish Malhotra, who is commemorating 25 years in the fashion industry with an exclusive premiere.
Actors in IIFA 2023 Awards
The upcoming IIFA Awards on 27th May promise to be a magical experience, with hosts Abhishek Bachchan and Vicky Kaushal and electrifying performances from Bollywood superstars Salman Khan, Jacqueline Fernandez, Varun Dhawan, Kriti Sanon, Nora Fatehi and Rakul Preet Singh. Get ready to be dazzled!