WhatsApp, a renowned instant messaging platform globally, frequently introduces innovative features. While some improve convenience, others enhance the functionality of the app. These additions range from high-definition photo sharing to group voice chats resembling those on Discord. Discover the new WhatsApp features that can augment productivity and enrich the user experience.
New WhatsApp features
1. Screen sharing on WhatsApp during Video Calls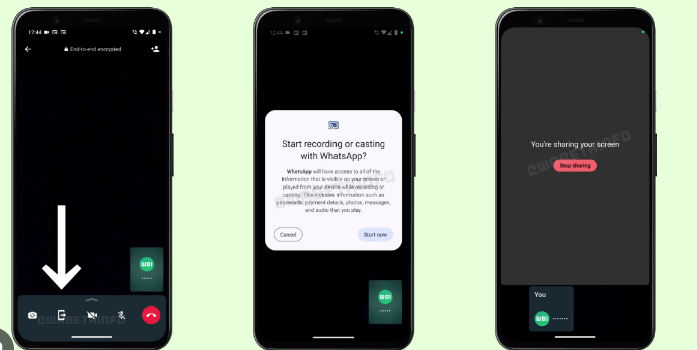 Meta CEO Mark Zuckerberg recently unveiled an exciting update: screen sharing on WhatsApp during video calls. This new feature empowers users to effortlessly share their screen across different platforms, eliminating the need for separate apps like Google Meet, Zoom, Discord, or Skype. It's a convenient solution for displaying content while maintaining a seamless video chat experience.
To showcase your screen on WhatsApp, initiate a video call with an individual or group, and simply tap the 'Share' icon positioned at the bottom of the screen. Grant the application the necessary screen recording permission, and all call participants will be able to view the contents of your display.
2. Send high-quality photos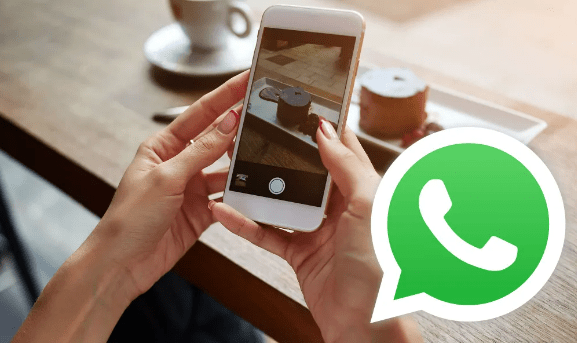 While WhatsApp may be the preferred platform for billions when it comes to texting, until recently, it did not let users share images in HD. This was really frustrating since users had to rely on third-party solutions to send photos.
But in a recent update, the instant messaging platform added the option to send images in HD and said it would soon introduce the option to send videos in HD as well.
To send high-definition (HD) images, simply open a chat and select the desired photo. On the photo-sharing screen, tap the 'HD' button located on the top bar. From there, you're all set! It's important to note that WhatsApp typically sends compressed images by default, so you'll need to tap the button each time you want to send photos in HD.
3. Voice chats in groups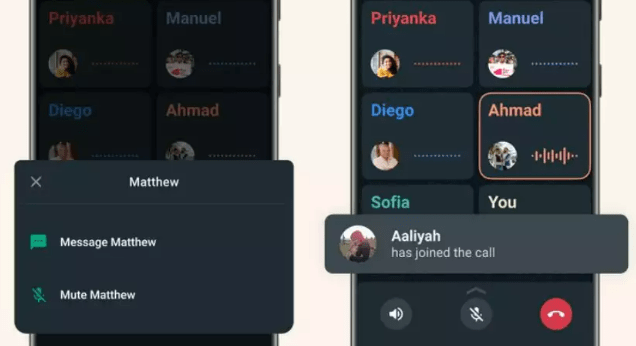 WhatsApp is introducing 'Voice chats,' a new feature that allows users to engage in group conversations, akin to Discord's voice chat and Twitter Spaces. This addition enables seamless communication for individuals seeking group interaction.
WhatsApp's group call feature rings participants simultaneously, while the new 'Voice chats' feature discreetly notifies. Unlike 'group calls,' which necessitate manual addition of members, this new feature offers the flexibility to join or exit the call at any time.
Voice chats are a convenient way to chat with a group without causing any disturbance. When someone starts a voice chat, the group icon will transform into a waveform icon, displaying a 'Connect' button. It's an effortless way to have a conversation with group participants.
4. Edit sent media captions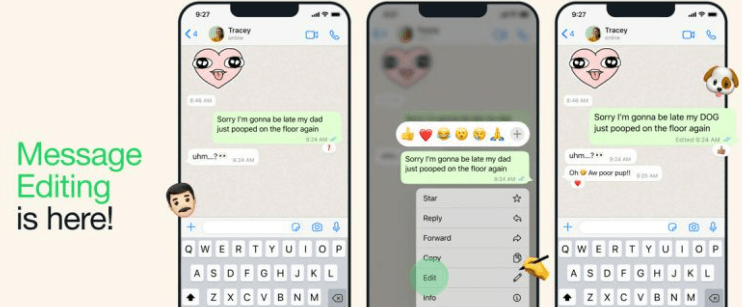 Ever sent a media file on WhatsApp just to realize the caption was wrong or had typos? Instead of sending media captions separately or having to resend the media file, WhatsApp now lets you edit media captions. The functionality works just like the messaging app's 'Edit message' feature, which lets you edit messages up to 15 minutes after they are sent.
To modify media captions that have already been sent, simply tap on the media message containing the caption. Here you will find an 'Edit' button, reminiscent of the appearance when editing text messages. This allows for seamless editing of captions after they have been sent.
Also Read:
5. Create groups without names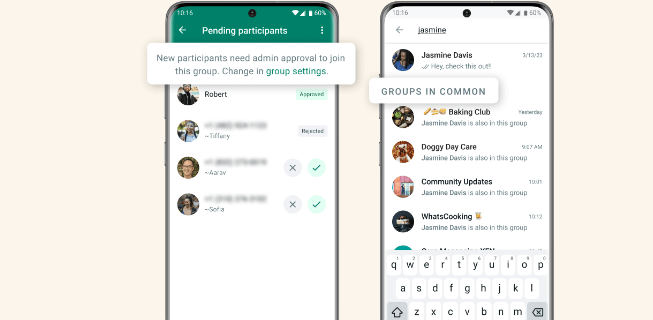 Yesterday, Mark Zuckerberg, the CEO of Meta, unveiled an exciting enhancement to the WhatsApp experience. Users can now effortlessly form groups without the need to assign them specific names manually. WhatsApp will ingeniously generate titles for groups of up to 6 participants, based on the individuals included in the group. This advancement introduces a new level of convenience and efficiency to the messaging platform.
The company further clarified that if someone who is not in your contact list joins the group, they will only have access to your phone number. Furthermore, the names within the group will be taken from your contact list.