Messi's country finally won the World Cup on Sunday, after waiting for decades. And how did he acknowledge it? By scoring a record on Instagram—more than 70 million likes and counting! His post had a such immense resonance that even the reigning 'Most Liked' titleholder, a humble picture of an Egg, was no match for Leo's delight over his country's momentous win. Now Lionel Messi's World Cup photo is the most liked Instagram photo. Check it out here:
Messi's most liked Instagram Photo
Wait, what was that about an egg?
The previous holder of the most-liked status was indeed an egg.
Messi wrote in Spanish which has English meaning like this- "I dreamed it many times, I wanted it so much that I still haven't fallen, I can't believe it…..Thank you very much to my family, to all who support me, and also to all who believed in us. We demonstrate once again that Argentines when we fight together and united we are capable of achieving what we set out to do. The merit belongs to this group, which is above individualities, it is the strength of all fighting for the same dream that was also the dream of all Argentines… Yes, We did it!!!"
Story Posted by world_record_egg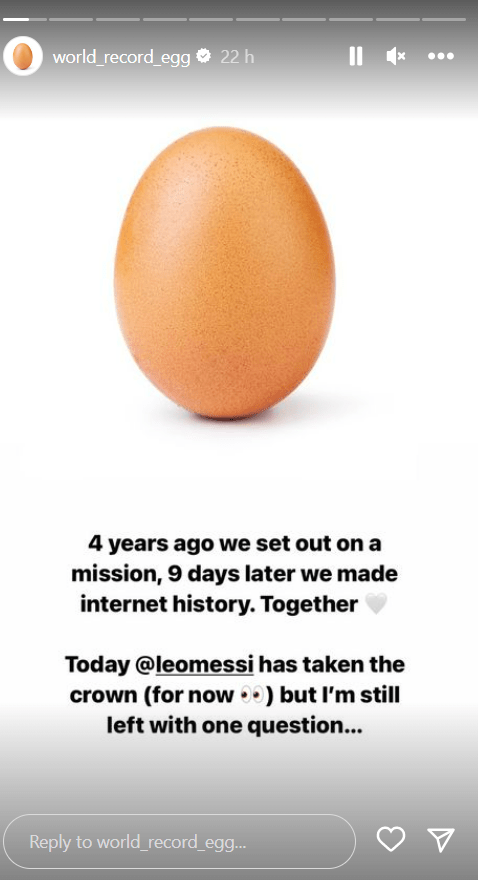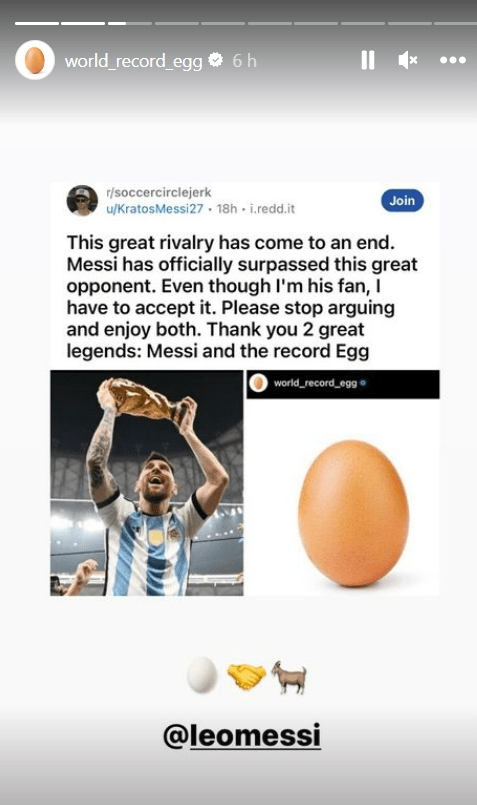 A rallying cry went out to challenge the status quo of celebrity – a call for collective action against social media mogul Kylie Jenner, who at that time held the record. The revolutionary image soon became an overnight sensation and quickly grew into a momentum strong enough to make history with its popular uprising.
Lionel Messi is indisputably one of the most iconic sportsmen in history. His post, celebrating his victory at Qatar's World Cup 2020 with Argentina has achieved an impressive level of success on social media – surpassing even the insanely popular TikTok from Bella Poarch! As if that wasn't enough to make him stand out among all footballers, he also went home with a personal achievement: the Golden Ball award for best player and seven goals scored during play. Truly remarkable feats from this legendary footballer who continues to inspire fans around the world!