Because of the COVID-19 epidemic, which swept the world, last year was a year of ups and downs. Strong businesspeople in India have tested their ideas and jumped onto possibilities. Some of them have failed, while others have succeeded like nothing else. India encourages the establishment of startups since it has access to competent labor at reasonable prices, investment from domestic and foreign investors, and expansion potential. Financial Express claims that in 2021, start-up funding will have hit a new peak. Institutional investors and pension funds are joining the large venture capitalists in funding several new internet enterprises. Investors invested almost $4.4 billion in Indian startups between January and March 2021, which is 26% more than they did in the same period the previous year. Fintech and Financial Services firms (123), Retail and Ecommerce companies (99), and EdTech companies are the biggest gainers in the fundraising agreements (84). This demonstrates that despite the difficulties brought on by the COVID-19 epidemic in India, entrepreneurs have managed to maintain their flight.
Top Startups in India
These are the top 20 startups in India
CRED
Vernacular.ai
PharmEasy
Digit Insurance
Meesho
Groww
Nykaa
Udaan
Dream11
Swiggy
Instamojo
PostMan
Delhivery
Slice
InMobi
Practo
Boat
Skyroot Aerospace
LivSpace
Ather
| | | |
| --- | --- | --- |
| Top 10 Startups in India | Founder | Headquarters |
| CRED | Kunal Shah | Bangalore |
| Vernacular.ai | Sourabh Gupta, Akshay Deshraj, Prateek Gupta and Manoj Sarda | Bangalore |
| PharmEasy | Siddharth Shah | Mumbai |
| Digit Insurance | Kamesh Goyal | Bangalore |
| Meesho | Vidit Atreya, Sanjeev Barnwal | Bangalore |
| Groww | Lalit Keshre | Bangalore |
| Nykaa | Falguni Nayar | Mumbai |
| Udaan | Vaibhav Gupta | Bangalore |
| Dream11 | Harsh Jain | Mumbai |
| Swiggy | Sriharsha Majety, Nandan Reddy, Rahul Jaimini | Bangalore |
1. CRED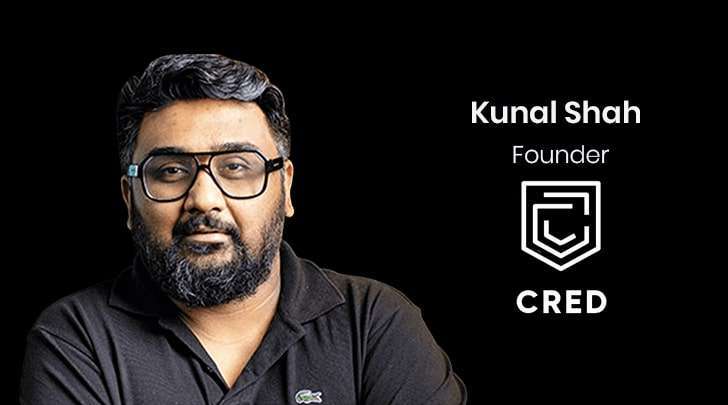 CRED is a platform that was established in 2018 where you may pay your credit card bills and earn rewards. Users now receive "CRED coins" when they pay their bills via the CRED app, according to a novel business model developed by the platform. These coins can then be used to make purchases, participate in contests, or enroll in workshops. The Bangalore-based firm offers its clients a variety of services, including financing and an exclusive selection of goods. The business thinks that by providing incentives, people's financial behavior would improve.
CRED is the newest Indian company, according to TechCrunch, with a valuation of over $2.2 billion. More than 6 million clients and around 22% of credit card holders use this 2-year-old firm. The firm is one of the most talked-about companies and is targeting wealthy clients, according to founder and CEO Kunal Shah.
Very few businesses maintain steady growth throughout the years while concentrating on the high-end market. Additionally, CRED intends to launch a function that will enable the usage of CRED coins at more than a thousand retailers. The business also intends to run its own online store. It is obvious that the firm has plans for much more than merely giving its clients incentive coins.
2. Vernacular.ai
This startup wants to become the world's top voice automation and AI platform. It is an AI-First SaaS company. The business serves the banking, food and beverage, and hospitality industries by offering Speech recognition and voice assistants. Their services are the least influenced by people and are also capable of handling complicated maintenance problems. In 2020, the business, which was founded in 2016, has secured $5.1 million in investment.
According to the Economic Times, Vernacular.ai plans to bring on 100 new employees in 2021, which might improve its executive team. Vernacular.ai has increased its personnel by 4 times in the past year despite layoffs and pay freezes. The business is on track to become the most alluring voice AI platform in the world because to its multipurpose staff. Recently, the business announced the appointments of Ankit Jain as Vice President for Product Management and Gangadhar Kodandaram as Chief Revenue Officer (both former Microsoft employees) (An alumnus of Amazon). Their knowledge and intellect will undoubtedly raise the bar for Vernacular.ai.
Vernacular.ai's activities are probably going to expand as voice and automation are two trending technologies that are anticipated to increase significantly in the future.
PharmEasy 3.
PharmEasy is an online pharmacy and medical supply company based in India that specialises in over-the-counter medicines, laboratory testing, and medical equipment. The business, which was established in 2015 in Mumbai, Maharashtra, has experienced phenomenal development. It is an internet drugstore featuring every item you would find in a physical pharmacy.
The business has expanded as a result of being a crucial service during the COVID-19 epidemic. In India, PharmEasy is opposed by 1mg and Netmeds. With a staggering $350 million in funding, this health IT business has become India's first Epharmacy unicorn. After PharmEasy and its rival Medlife merged, the financing was boosted. Medlife received a 19.5% share in the combined company after PharmEasy purchased a 100% stake in it. Both businesses have united in order to compete with rivals that have recently entered India's pharmacy market, including Netmeds (Reliance Jio), Flipkart, and Amazon Pharmacy.
PharmEasy's investors are the same ones that funded firms like Swiggy and Byju. Throughout the upcoming 12 months, the founders Dharmil Sheth and Dr. Dhaval Shah hope to connect with more than 100,000 pharmacies in India's new regional regions.
4. Digit Insurance
In order to transform people's perceptions of insurance goods, the 2016-founded insurance business Digit Insurance intends to make insurance products simpler for everyone. In addition to the $340K investment from the Indian celebrity couple Virat Kohli and Anushka Sharma, Digital Insurance secured its first round of funding in 2020.
The reason is that more than 20 lakh people in India have purchased health insurance against illnesses including malaria, chikungunya, dengue, and COVID-19. Digit, a company with headquarters in Bangalore, achieved a break even in 2020 because to decreased operational expenses and strong financial KPIs. When the whole insurance market was having trouble in 2020, the company managed to grow its business by 30%, according to the chairman, Kamesh Goyal. Numerous accolades, including "Hottest Startups in India 2019," "Asia's Best General Insurance Company of the Year 2019," "Fintech 250 List," and others, have been bestowed upon Digit. Further securing the use of the funds obtained for commercial and technological advancement, Kamesh Goyal.
5. Meesho
Meesho is a reseller platform that was established in 2015 by IIT-Delhi graduates and is poised to grow into a significant e-commerce distribution channel where home business owners may sell goods via Facebook, Instagram, and WhatsApp. After obtaining $300 million in capital, the firm is now valued at $2.1 billion.
Meesho is the internet platform ecosystem that enables small enterprises to operate. To date, this platform has raised $490 million from investors, including Facebook. Meesho links vendors and buyers in an online marketplace and provides vendors with the administration of logistics, orders, and payments. It has connections with over 13 million business owners in Indian cities that deal in groceries, home and kitchen equipment, clothing, and other things. Meesho has a huge potential to elevate shopping to new heights in the future as Indian social commerce is predicted to expand at a rate of 55%–60%. It faces competition from businesses like GlowRoad, Dealshare, and CityMall, which are attracting investors' interest. In December 2020, Deal share, which was established in 2018, raised $21 million.
According to Meesho, it has delivered deliveries from more than 100,000 registered suppliers, bringing in more than 500 Cr ($68 million) for home-based business owners.
6. Groww
Groww is a trading platform that enables users to trade in stocks, ETFs, mutual funds, initial public offerings, and more. The platform is compatible with online and mobile apps. Four former Flipkart workers who became aware of how challenging it is to invest in India launched the startup in 2016. They launched Groww as a result of this realization, and it currently has more than 15 million people registered. According to Groww, smaller Indian cities that have never made an investment make up more than 60% of the firm. Groww is utilized all around India, not just in major towns, according to one of the creators, Lalit Keshre. Users from the working class who are young and wish to invest their hard-earned money are dispersed across all of the main cities in the country.
In 2021, the business raised $83 million and joined the exclusive club of unicorns. This business is excited to use this money to develop new products, hire additional employees, and create platforms for investor education.
7. Nykaa
Nykaa, an e-commerce portal for fashion and beauty products, was established in 2012. Customers may get health and cosmetics from the business at affordable pricing. It's fascinating to see that its current market worth is $1.2 billion after it received $25 million in March 2020. Actresses from the Hindi film industry including Alia Bhatt and Katrina Kaif are among the company's investors.
Former investment banker and platform entrepreneur Falguni Nayar had the idea to build a platform with thousands of product choices. The firm now fulfills over 1.5 million orders every month and has more than 55 retail locations. Through its online and retail locations, Nykaa works with more than 500 brands and has more than 5 million monthly active consumers. The business has also launched Nykaa Fashion, a new division that sells clothing and accessories. It has unveiled Nykd, a new private label for intimate apparel. The analysis from RedSeer Consulting projects that the online beauty industry in India would expand at a CAGR of 9%. Nykaa has the chance to develop its market share in India and broaden its clientele. The firm is preparing for its first public offering (IPO) in 2022, at which time it hopes to raise $3.5 billion.
8. Udaan
In 2016, a tech-based firm offering B2B e-commerce solutions was established. Sujeet Kumar, Vaibhav Gupta, and Amod Malviya, three former executives of Flipkart, founded the business, which now has a network of more than 3 million consumers across 900 locations. It aids in connecting India's more than 25000 merchants. Thousands of businesses, including Boat Lifestyle, PepsiCo, LG, ITC, and many more well-known names, have inked contracts with the company. The firm achieved unicorn status in 2018, which took place in the least amount of time. Udaan recently secured $280 million from both old and new investors. The firm now has a valuation of approximately $3.1 billion and has raised a total of $1.15 billion.
The COVID-19 pandemic, according to the co-founder of Udaan, has accelerated the development of the digitally guided evolution of the unorganized Indian trade retail sector. This is a chance for Udaan to maintain its status as the nation's top e-commerce platform.
According to Entracker, Udaan is attempting to break into B2C markets with the use of a brand-new software named Pickily. The FMCG items are available through the app, which is active on the Google Play Store, in various areas in Bangalore. The company will be able to compete with businesses in the same market as Big Basket, Swiggy Stores, Flipkart, and others thanks to this project.
9. DREAM 11
DREAM 11 is an online fantasy sports platform that was established in 2008 and currently has more than 10 crore subscribers in India. The business was started by two young cofounders, Harsh Jain and Bhavit Sheth, and is based in Mumbai, Maharashtra. Just before the IPL 2021 season started, DREAM 11 raised $400 million. TCV, which has previously supported industry titans like Netflix and Airbnb, is one of the investors. DREAM 11 is also the country's first unicorn startup, with a $5 billion valuation today. The business has expanded over the previous three years at a CAGR of 223%.
The earliest and most popular fantasy gaming platform in India is called Dream 11. It has drawn a large number of youthful people who are obsessed with gaming. The firm said that it has reached the 3 million user threshold in less than two months after taking three years to reach the 1 million user level. Before the COVID-19 epidemic began in India, the corporation had about 75 million customers; it currently has 100 million. According to Deloitte statistics, fantasy sports have increased by around 200% in India, which is a driving force behind the company's expansion.
Swiggy 10.
Who hasn't heard of Swiggy? Consider working on a Monday and having a cheesecake urge after lunch. You may now easily sate your appetites even while lounging at home thanks to Swiggy. Swiggy, India's biggest meal delivery service, operates in 27 cities and has relationships with more than 40,000 eateries. The firm, which has its headquarters in Bangalore, recently secured $800 million in capital, bringing its current market worth to around $5 billion.
Over time, the company's target market increased to 50 million, providing Swiggy with a once-in-a-lifetime chance. When Zomato entered the market in 2014, the meal delivery services only had 5 delivery boys and 25 restaurant partners. However, the business entered the unicorn startup category in less than 4 years, and it now competes fiercely with Zomato. The company's outstanding customer experience value chain is the foundation of its success.
The business has always been devoted to its customers, which sets it apart from other startups. Swiggy succeeded by separating out from the competition at a time when other meal delivery firms like TinyOwl and FoodPanda were having trouble. It is one of India's most prosperous startups as a result.
Instamojo has lowered entry barriers, such as technical skills and upfront costs, and has provided small businesses access to distribution channels on the web and mobile through different up-selling and cross-selling e-commerce tools and services. This is because it is the "simplest payment solution."
12. PostMan
An API platform called PostMan makes it easier to collaborate and streamlines each step of the API lifecycle, allowing you to develop better APIs more quickly.
Delhivery 13.
Bhavesh Manglani and a team that specializes in shipping, warehousing, freight, and order fulfillment launched Delhivery, a supply chain management company.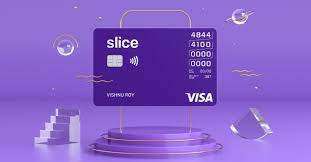 Tiger Global Management, Moore Strategic Ventures, Insight Partners, and GMO Venture Partners have invested $50 million in Slice, a fintech business, as part of a Series C round of investment. According to the company, it would use the funds to support the expansion of its new UPI product line. So far, Slice has secured investments totaling $270 million.
15. InMobi
In 2011, InMobi became the country of India's first unicorn startup company. It employs over 1,500 people across 22 locations located across 12 countries and 5 continents. The startup is backed by Soft Bank, Kleiner Perkins Caufield & Byers, and Ram Shriram's Sherpalo Ventures. Mobile publishers and app developers can provide their end users with an engaging, in-context native ad experience thanks to InMobi's Native Ads platform.
Practo 16
Abhinav Lal established the health technology business Practo in 2008. Consumers can book immediate appointments, identify the finest physicians, and make smarter health decisions with the aid of this healthcare business.
17. Boat
Aman Gupta created the Indian startup The boat in 2016. This Indian company has been successful in luring customers with its fashionable and cost-effective electrical products.
18. Skyroot Aerospace
Former scientists Pawan Kumar Chandana and Naga Bharath Daka founded Skyroot Aerospace in July 2018 to become India's first private space launch company. This start-up offers a commercial launch service and has already contributed to the development of the Vikram series of rockets used to launch small satellites.
LivSpace 19.
Anuj Srivastava Ramakant Sharma started LivSpace in 2014 as a startup company for interior design. This is India's sixth unicorn business, and it provides services for interior design and repair.
Ather Energy is a company that makes electric cars in India, with its main office located in Bangalore. It was founded in 2013 by Tarun Mehta and Swapnil Jain. Ather Energy is reportedly the fourth-best-selling two-wheeler EV in India in the first half of 2021, with 3677 units successfully sold.